Plan & Organize your life with these tips and habits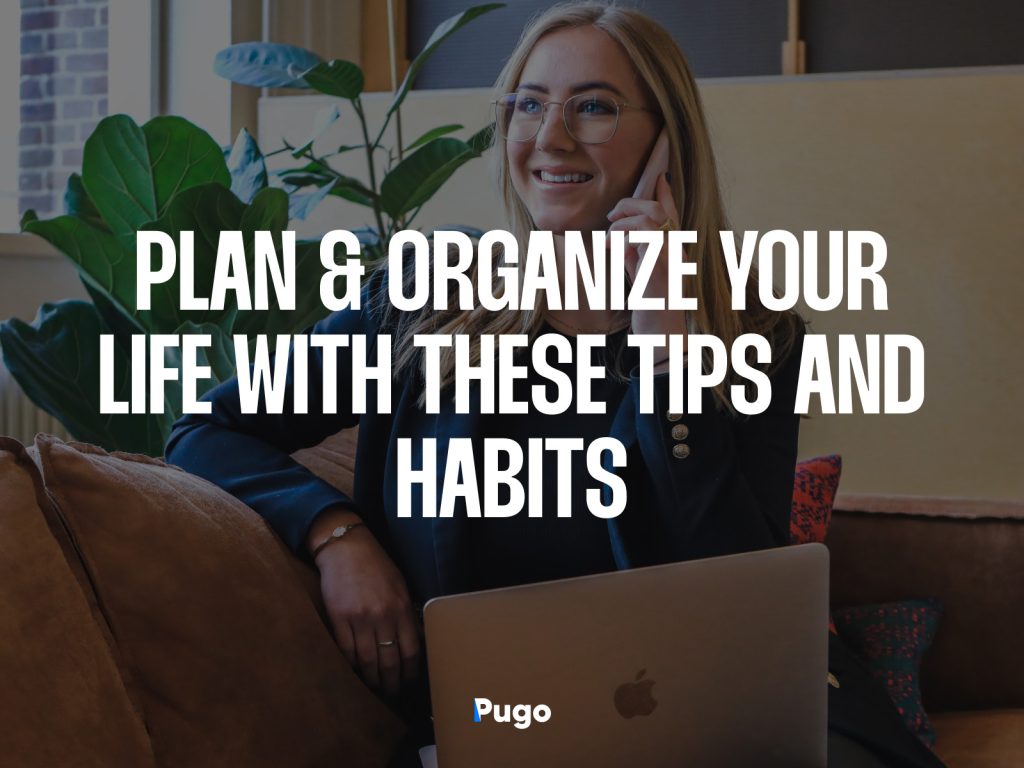 Plan & Organize Your Life. If you are here, it means you want to know How to Organize Your Life.
No one was born organized. Organized people build good and healthy habits that help them to be organized and use systems and tools like the one we are going to introduce to you that help them to stay organized.
If you are disorganized, it's not too late to start building healthy habits to be organized. As we mentioned before, Organized people are not born organized.
The foundation of success and a successful person is in their organized life which helps them in every area of their life and to be on top of things.
You should learn the skill of life planning and organize over time and with lots of practice. Managing and organizing your life isn't a skill you could learn overnight.
Here are some of the essential habits and systems to organize your life:
Write down things instead of trying to overthink them over and over in your mind.
Make sure to give each task and activity a schedule and deadline.
Give everything a proper place (a home), it's easy to forget things and get lost if you don't know where to find them. Make sure you have easy access to all your files, stuff, and anything you may need later.
The more you wait to do the things you need to do, it's getting more difficult to get them done. Try not to Procrastinate. Procrastinating makes your life full of stress and less joyful.
Don't keep the things you don't need anymore. It could be an online (digital) file in your Dropbox and Notion space or a couch you don't need in your home anymore.
Start journaling. Journaling is the perfect method and tool to organize your thoughts, feelings, and thinking. Journaling boost your mood, help you to be more creative, and even improves your memory.
Make a list of everything. Create a shopping list, to-do list, gift list, idea list, and everything that you can name. Creating lists helps your brain to have empty spaces and you can focus on heavy work instead of remembering things.
Track your time with apps like Boosted, and Toggl to track your time. Time tracking helps you to analyze, identify, and improve some of the areas in your life that are wasting your time and energy.
Organize everything in your life using tools like Notion to make life easier.
If you are ready and serious to organize your life, then check out the Ultimate Life Planner, a Notion template that helps you:
Plan & Organize your life with this productivity & personal notion template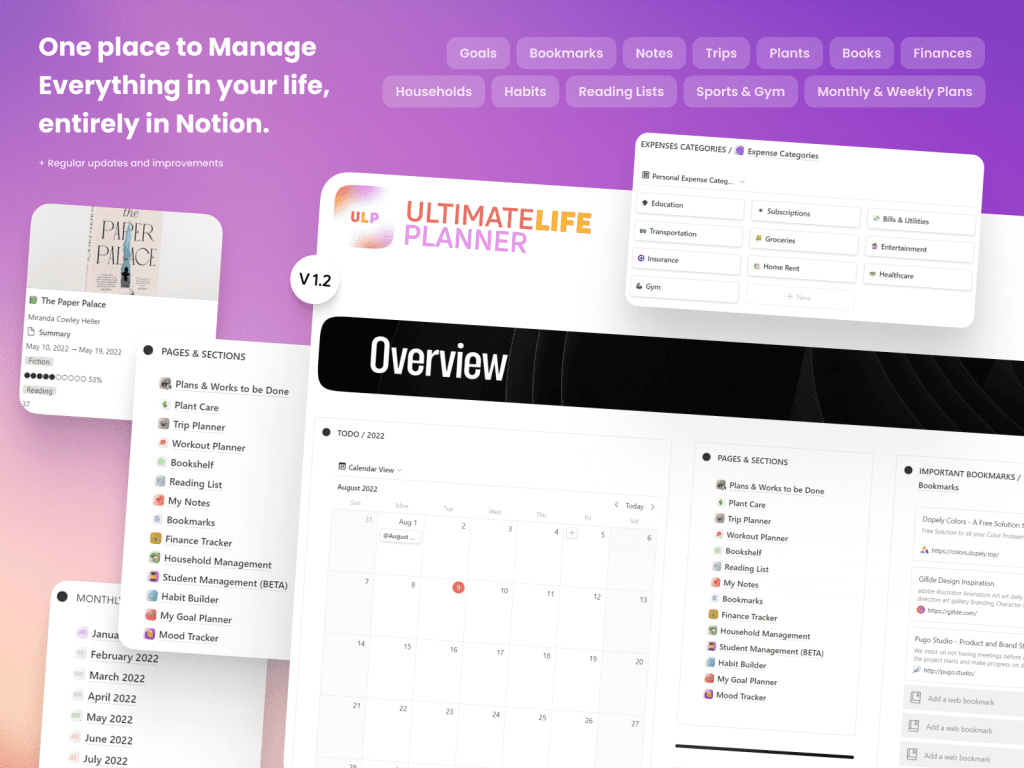 Dashboard manage everything
Monthly planner
Plans and works to do
Bookmarks
Bookshelf
Reading list
Workout
Plant care
Trip planner
Finance tracker
Notes
Household management
Student dashboard
Habit Builder
Goal planner and tracker
Mood tracker
Now you are ready to go and start to Plan & Organize Your Life.
Check these Free notion templates too.