26 Beautiful & Free Notion Templates – 2023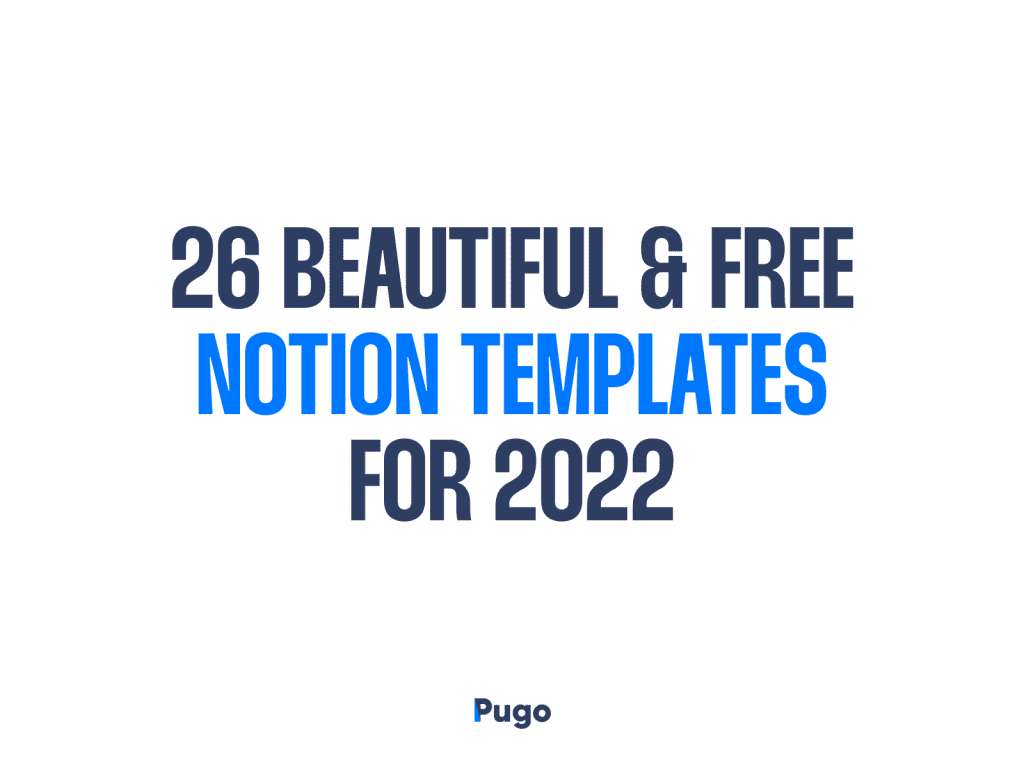 26 Beautiful & Free Notion Templates: Are you a student, teacher, or professional who is constantly working on a project and looking for ways to plan, organize, and track your day-to-day activities? Then Notion templates are sure to come in handy.
Are you feeling overwhelmed with many ideas and tasks? Do you often lose track of your work? If so, then Notion is the perfect tool for you! This free application helps you in managing your day-to-day life. The most popular features include to-do lists, various task types, notebooks/folders/sections, markdown support, project templates, team collaboration, Google Photos integration, and more.
here are 26 beautiful and free Notion templates to help you organize and manage your life easily.
Notion Templates for Students:
let's begin with notion templates that are built for students and manage everything about education
1. Student Dashboard
Plan, organize, and track all your school activities from one easy-to-use central dashboard. Keep up with daily tasks and to-dos, track and take notes for all your courses, and be alerted of any upcoming assignments and exams.
You also get an embedded Pomodoro time and study playlist to help you stay motivated and productive.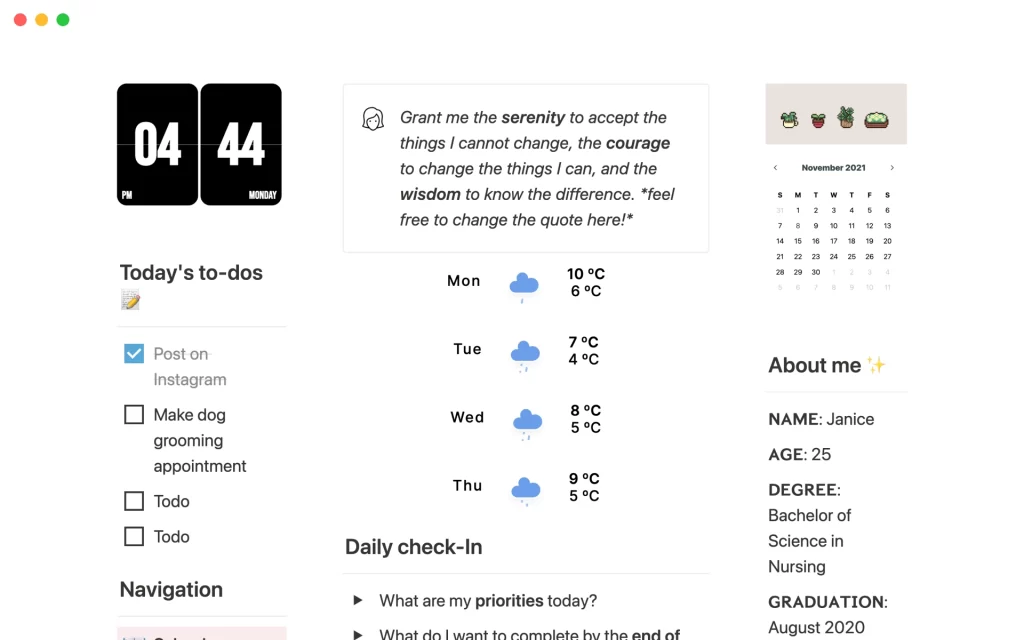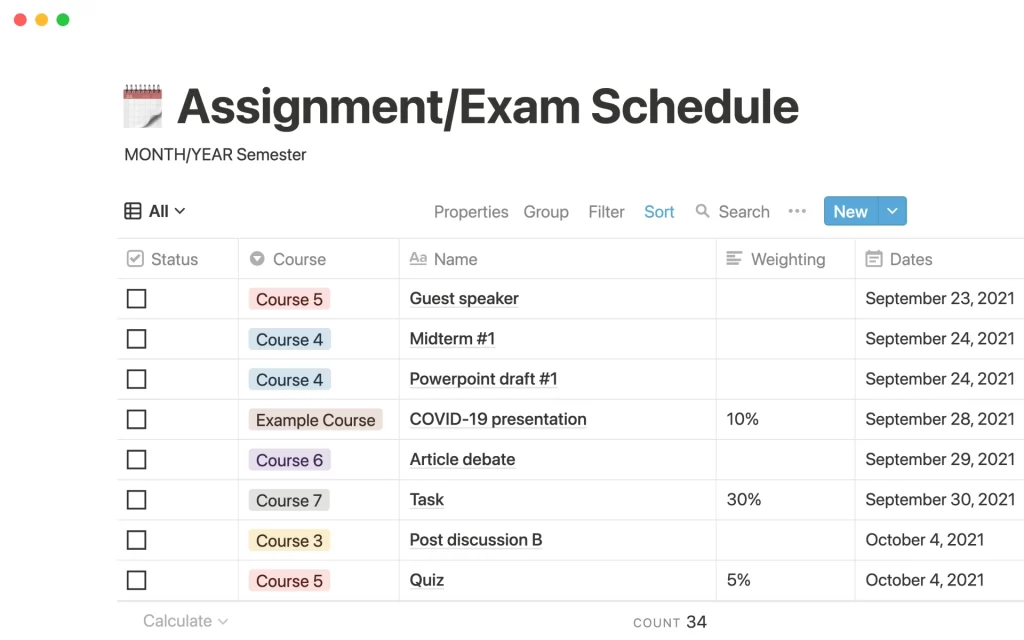 2. Botan's workspace
Botan Kimura represents all the students balancing family and work — while staying focused on their own academic pursuits. Explore his workspace, featured in our video story, "Family Business." Inside, you'll see how he's managing both his grandparents' bakery and his own studies in Notion.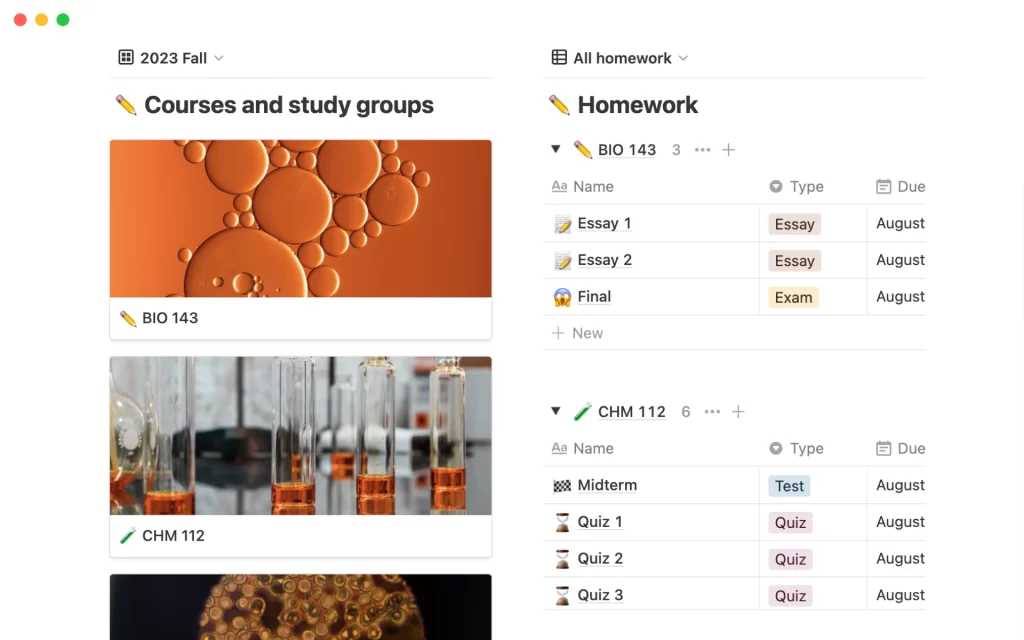 3. Student workspace
This template enables students to create a centralized workspace for their academic life. It encourages individuals to create a learning habit using flashcards and spaced repetition, as well as keeping track of their day-to-day tasks.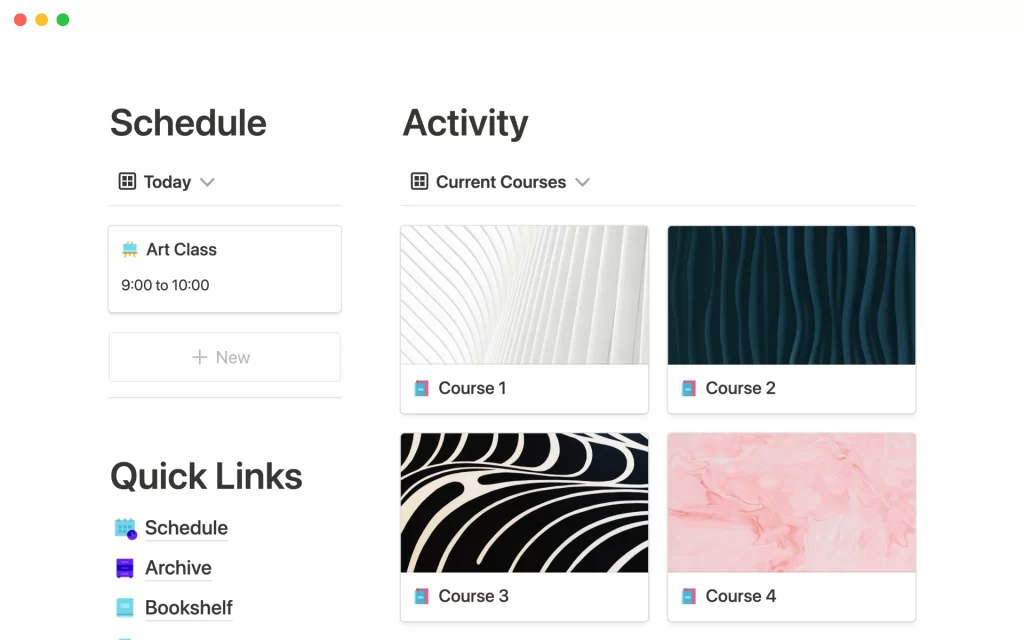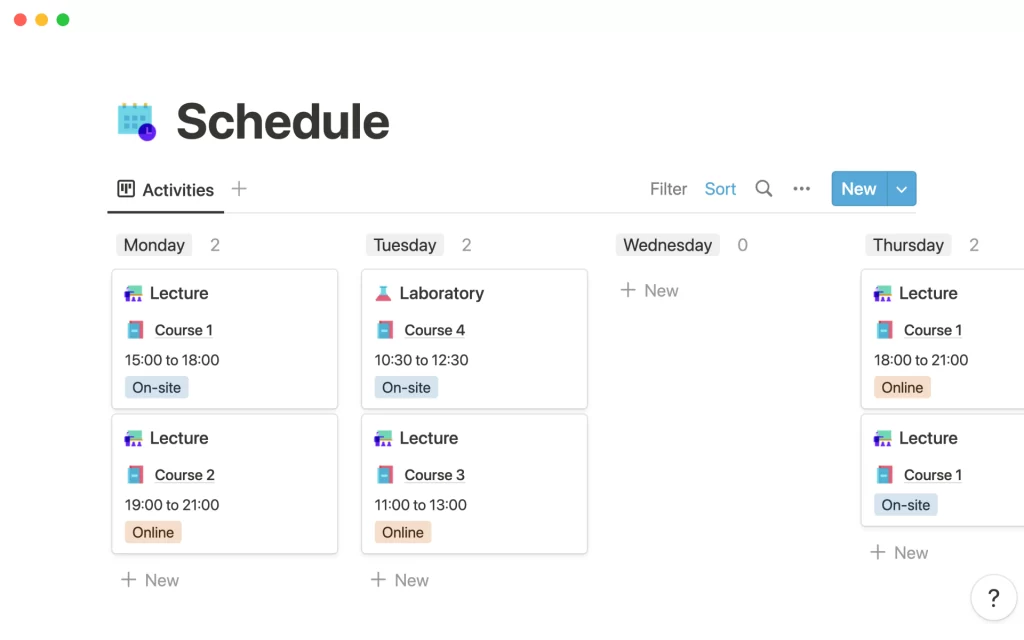 4. Lesson plans
These lesson plans are based on Harvard Business School's Elements of Effective Class Preparation. Keeping lesson plans in a database like this makes it easy to track their status, keep all related notes in one spot, and make progress.
5. Class notes
Keep all your notes from all your classes in one spot. This template makes it easy to capture everything you need to learn, tagged by class, and automatically dated, with an easy way to figure out what you need to review and upload any related materials.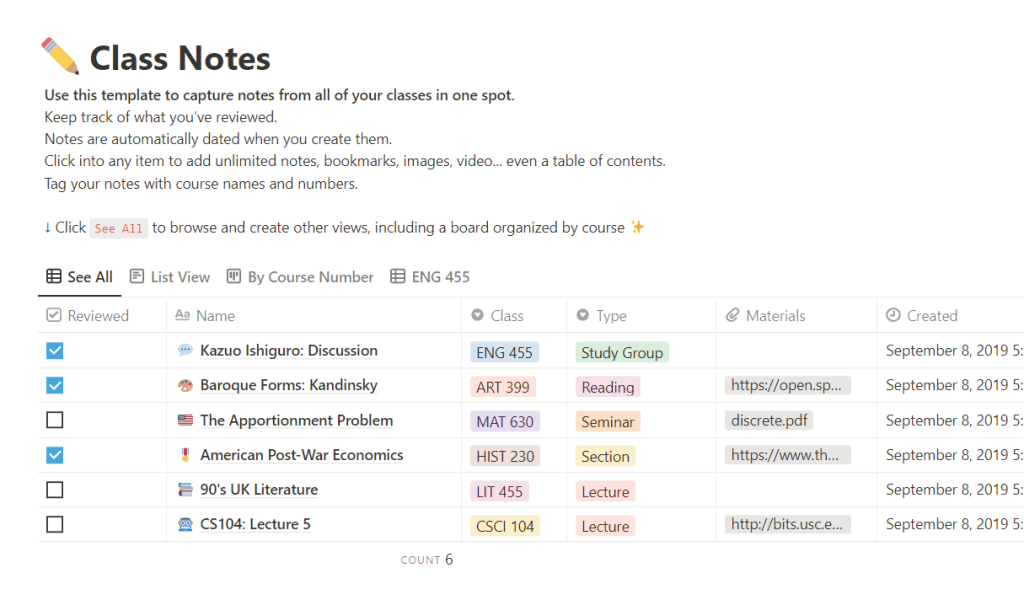 6. Grade calculator
Strategize your quarter or semester by knowing how much every assignment, exam, and project is worth for your final grade. Always know how you're doing, and stay focused by recording your grades and figuring out where to invest your time. Our formulas in this template do it all for you.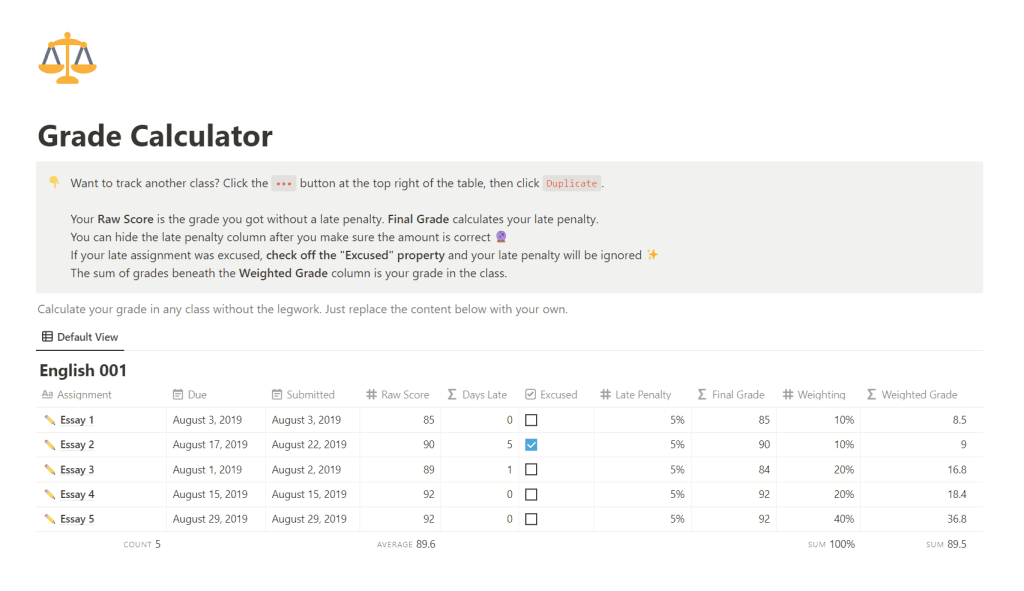 Notion Templates for Freelancers:
Are you a Freelancer? then you're going to love the Notion templates that I list below.
7. Freelancer dashboard
Manage your projects, and tasks, and generate invoices in Notion.
– Manage your client's projects
– Keep track of your daily tasks
– Generate Invoices
– Get insights about your progress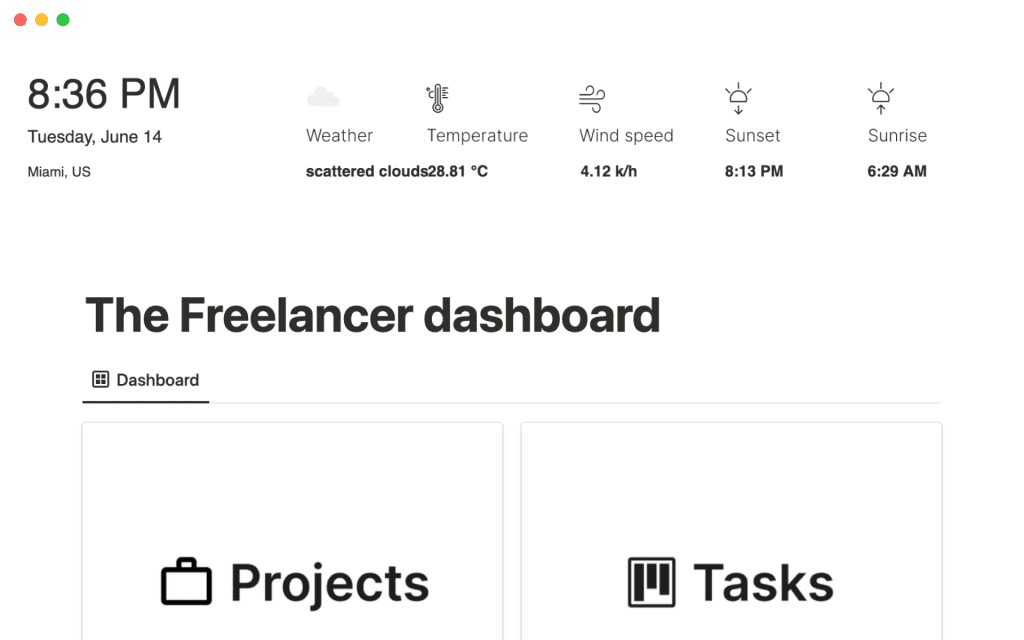 8. Consulting CRM
This template will save you hours of your time in trying to build your own CRM, set up databases, choose categories and link everything together. You don't need to pay hundreds of dollars per year for CRM software when you can run your business simply through Notion, keeping everything in one place.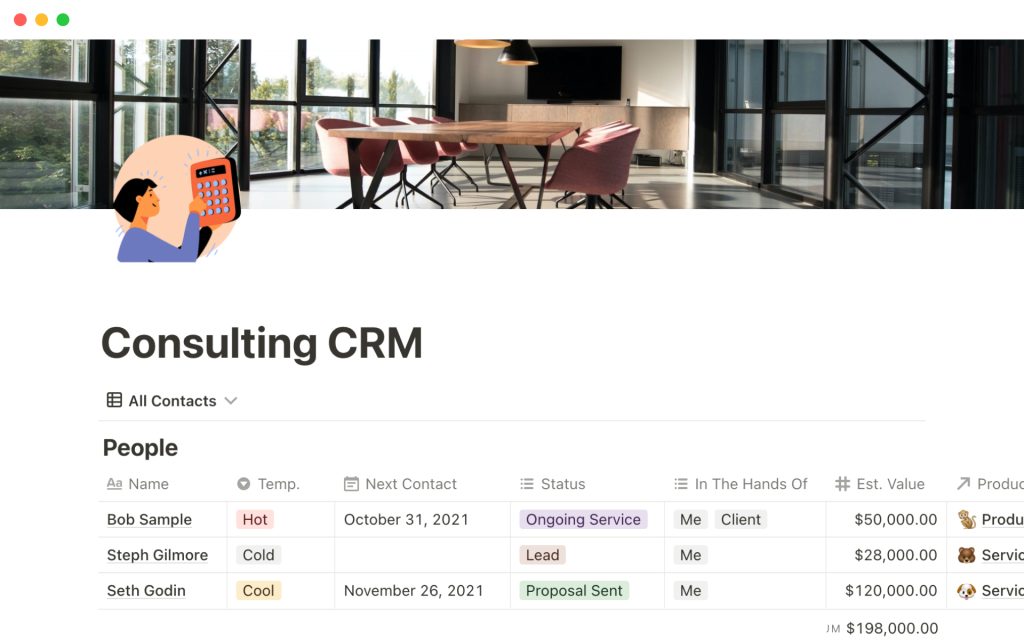 9. Pricing strategy
This template includes databases for the revenue streams, personal and business expenses, and a pricing simulator to quickly work out prices for services. There is also a calculator linked to your income and expenses that will auto-update as other databases are filled out.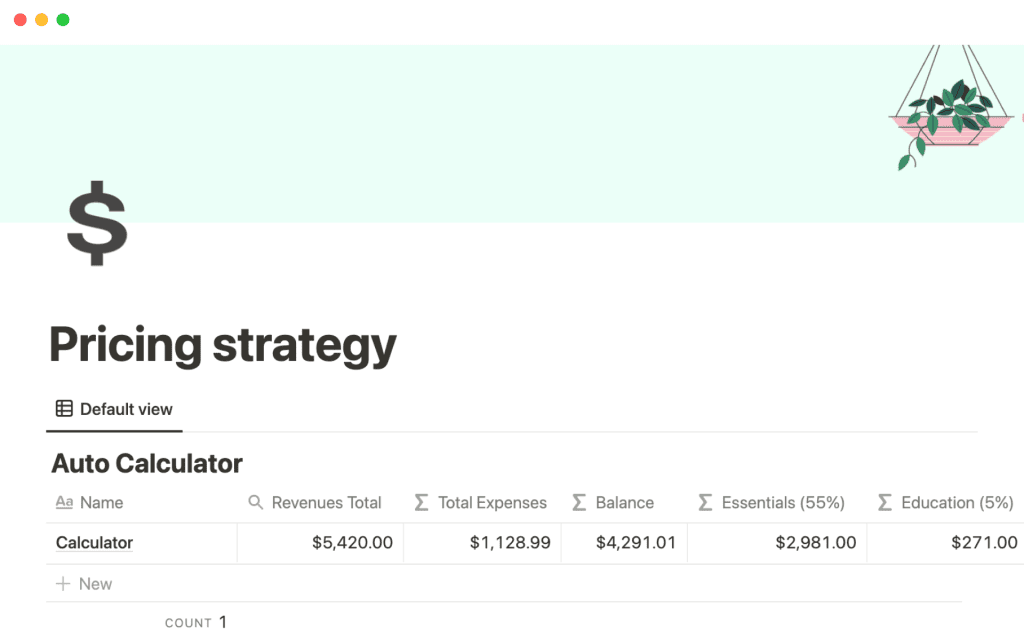 10. Project dashboard
This template is intended to simplify the way professionals handle handover procedures, by offering clear guidance as to which steps to take in order to set new components up to speed with all the information regarding a project.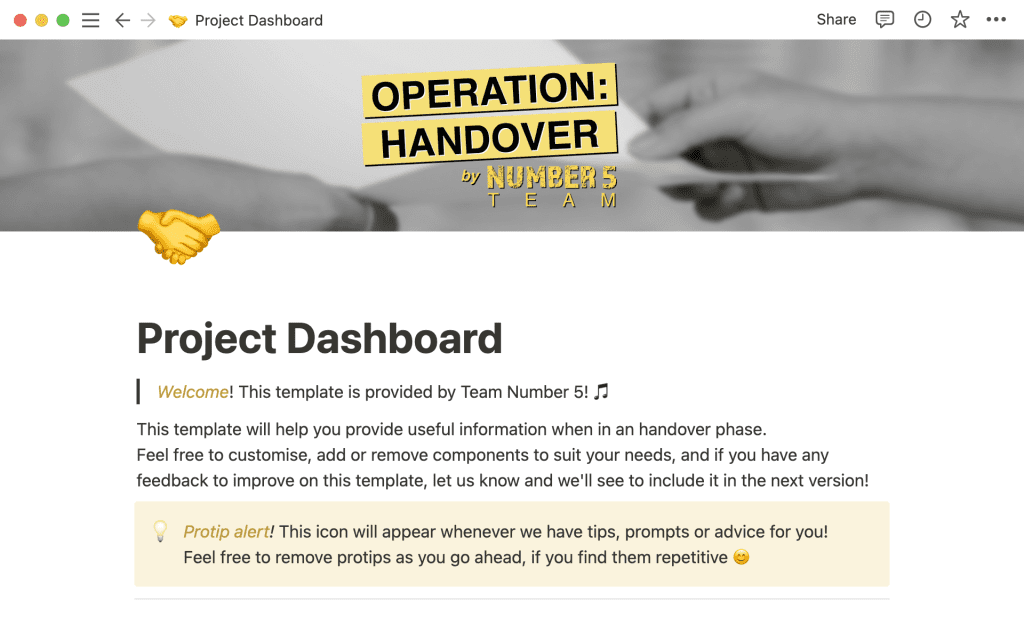 11. Instagram planner
I've tried other services but I'm always happy if I can get everything into Notion so I created an Instagram feed planner. It uses a simple Notion gallery view and a template for when you want to add a new post. Add a scheduled date and view it on the calendar too.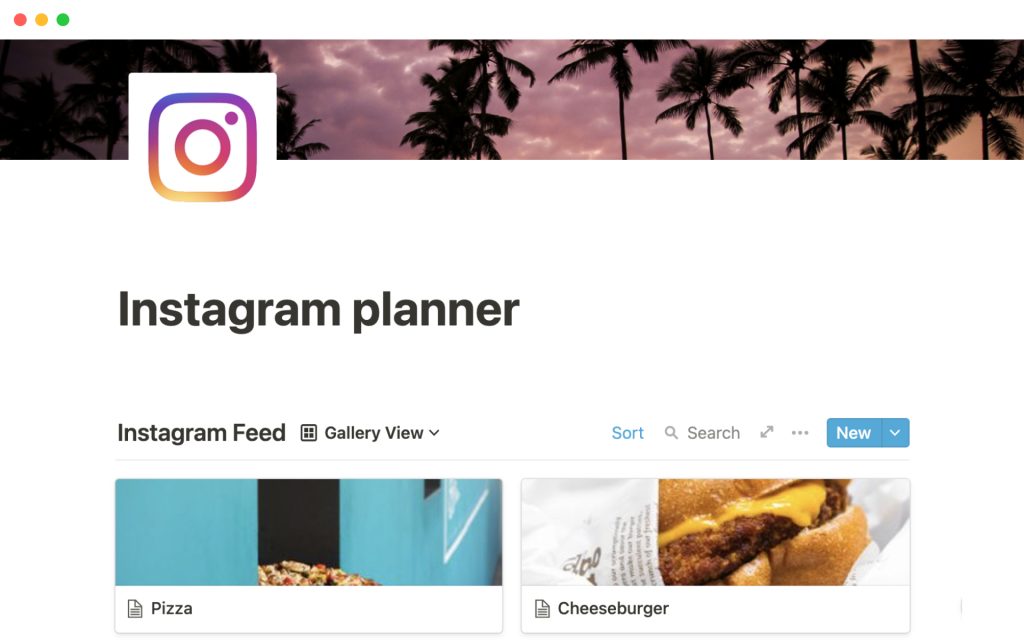 12. Contracting proposal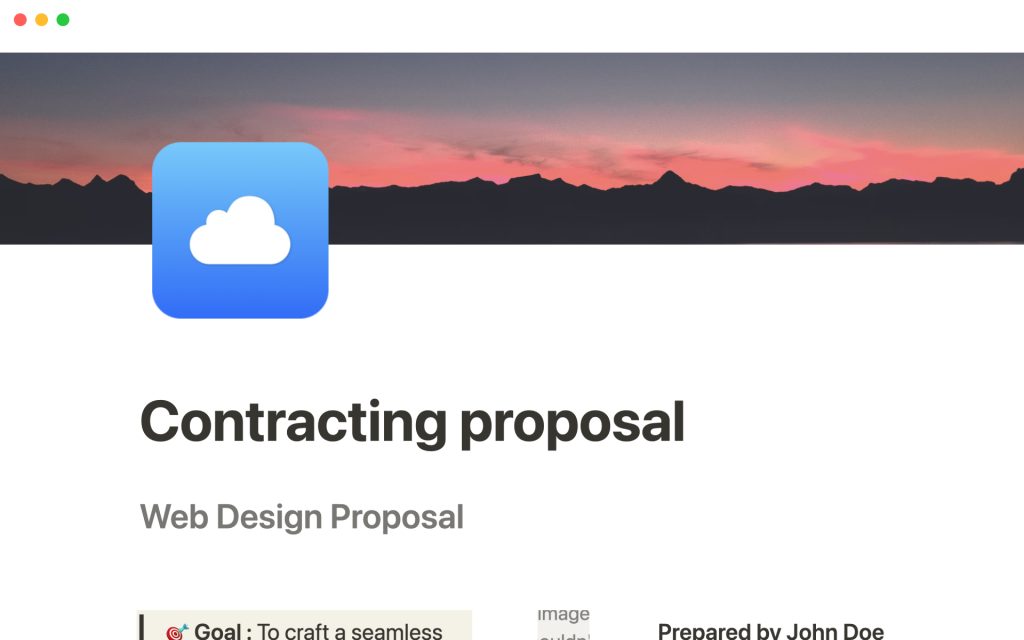 As freelancers, we spend a ton of time making proposals. Manually it's very time-consuming to make an entire proposal. There are online tools but they're over-complicated, expensive, and don't have basic duplication stuff. In short, the experience is not user-friendly. With Notion, I can send mobile responsive proposals, manage them in a MiniCRM, and most importantly re-purpose all my content and interlink stuff.
Notion Templates for Health & wellness:
13. Mood tracker
Keep track of the key moments that happen each day and take time to reflect on them. This template builds clarity on how you feel and increases your emotional well-being through self-reflection. Use this template to easily track your mood and have a searchable calendar of emotions.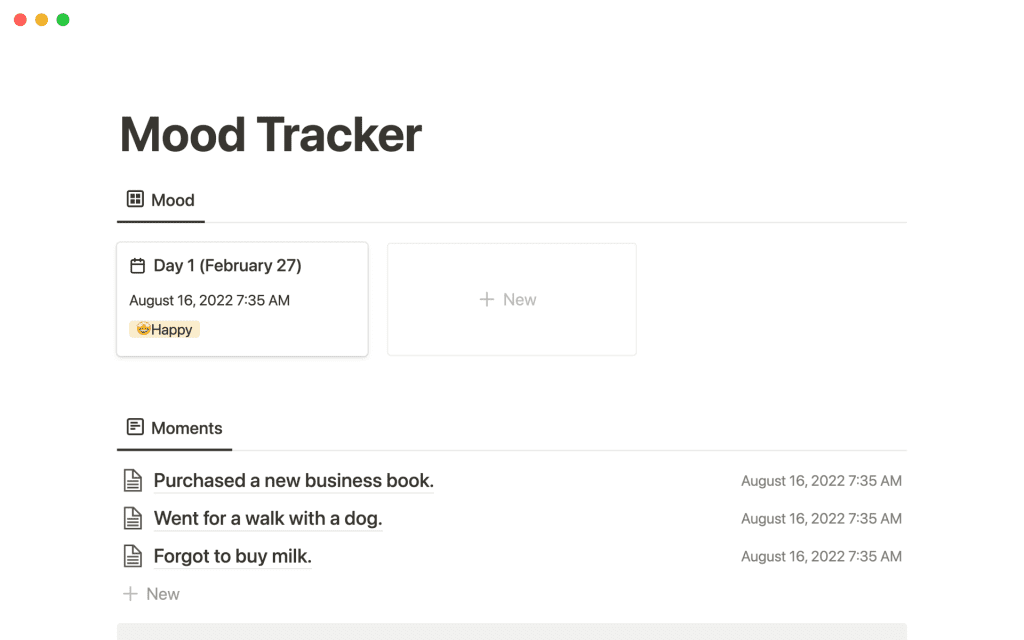 14. Financial tracker
This free financial tracker helps you track your income and expenses month by month. It's the same system Humphrey Yang (@humphreytalks) uses in his day-to-day life, accurately recording all transactions. Included is a yearly summary at the top of the page that tells you how you're doing for the year. Tracking your expenses is one of the easiest ways to understand what your financial picture looks like.
By knowing your expenses and income you will be able to create budgets, and savings goals, and start to invest.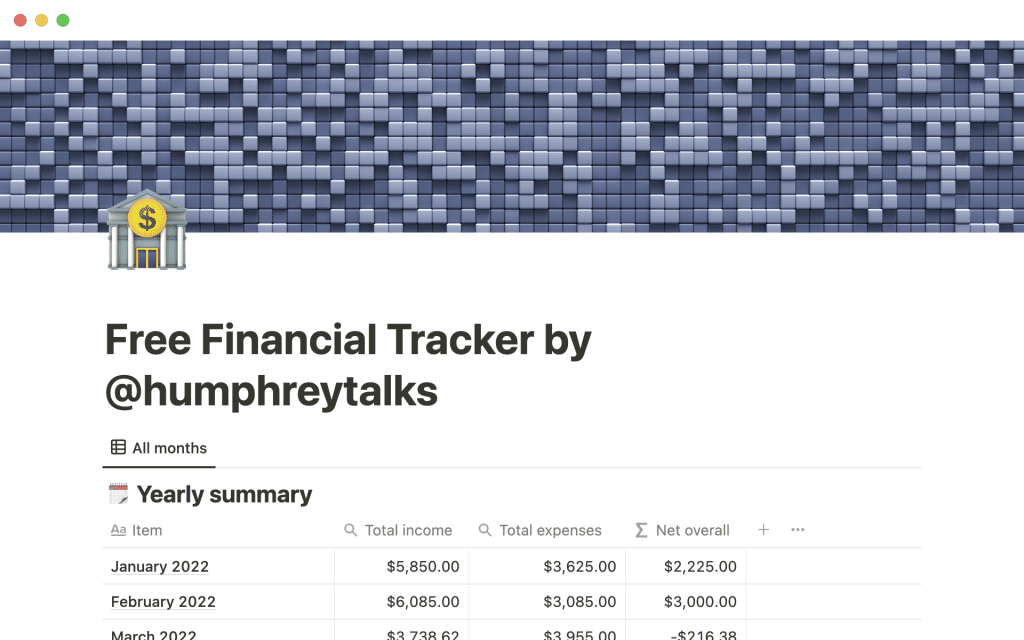 15. Expecting mother's diary
By tracking down the little things you do every day, mothers can come up with better decisions and preparations. It's a long and exciting wait, so a detailed diary will be something you can learn from and also keep as a lovely memory.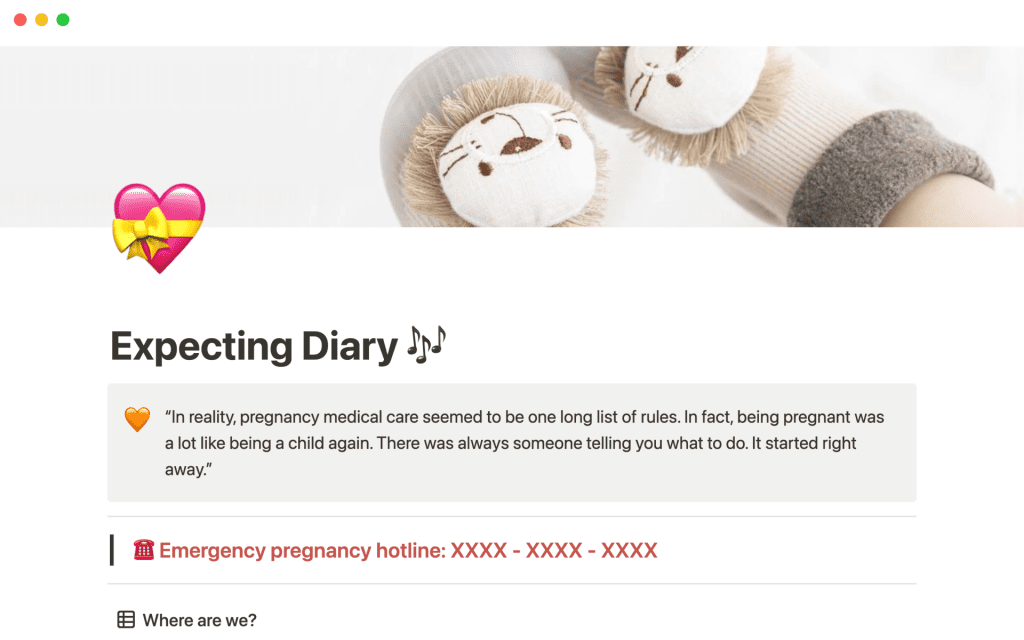 16. Running tracker
Keep track of all your runs, pace, monthly goals, and personal bests. Track your run, add the distance and time, and add an image from your fitness app of choice. See how long you've run in your shoes so you're prepared for a replacement.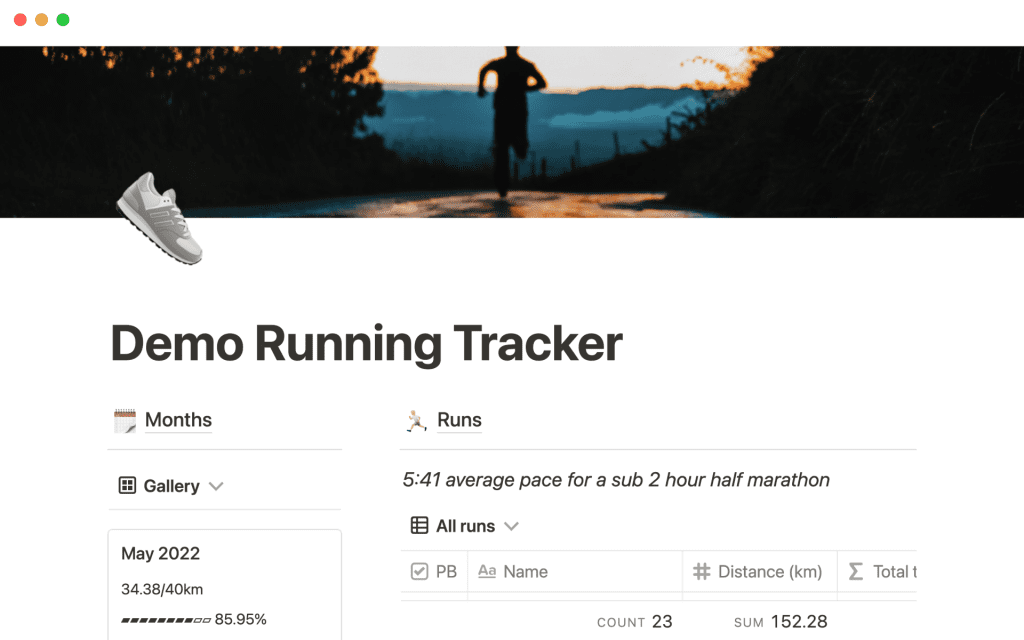 17. Mindful eating
Looking to get mindful about your eating habits? This nifty little template is perfect for keeping you on track! Simply fill in the date, meal, and what you ate, and you're good to go. Whether you're looking to lose weight or just eat a bit more consciously, this template will help make it easy.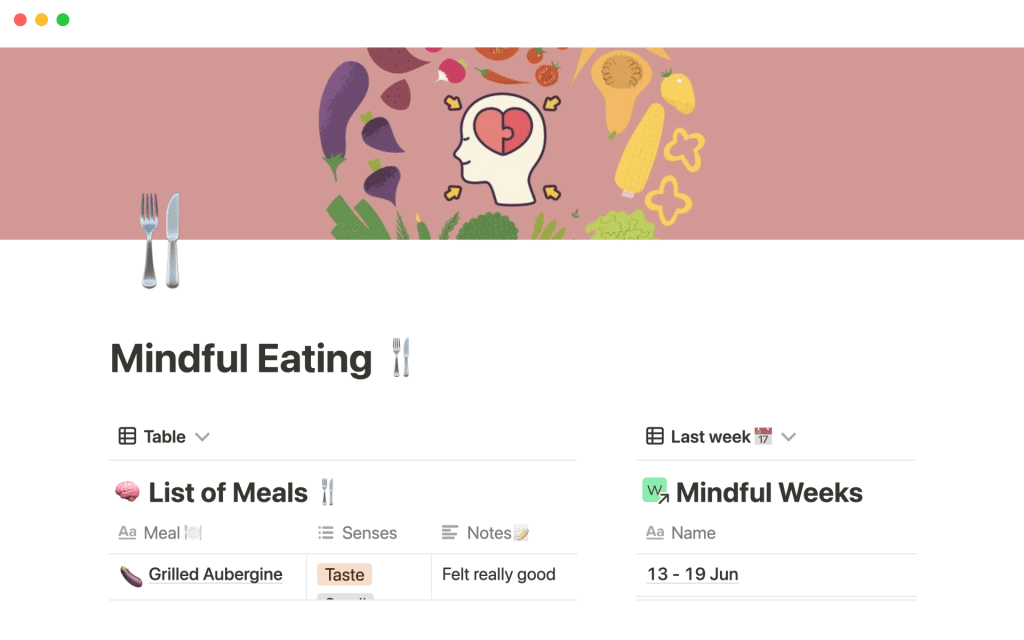 Notion Templates for Home & living:
18. House hunting dashboard
This is the method to your house-hunting madness. Gather all your favorite listings in one place, weight your options by your key factors, and track your contact, visit, and application process, all in one place.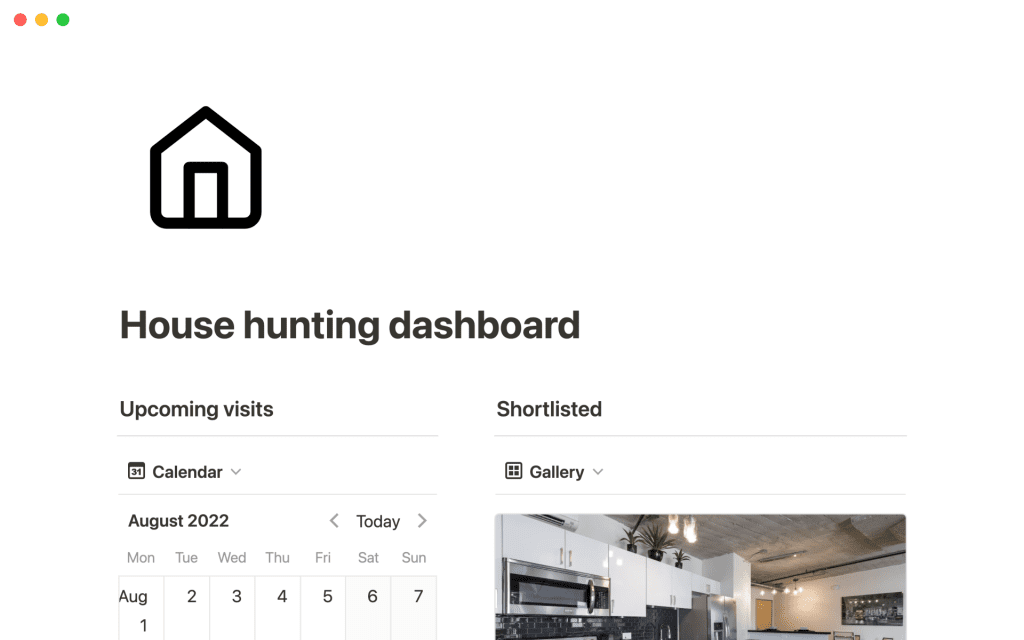 19. Wedding planner
Resources for engaged couples to customize throughout their wedding planning journey. Customize and edit as you see fit to create the wedding you've always imagined.
Some of the categories included are:
– Budget
– Guest List
– Venue
– Vendors
– & More!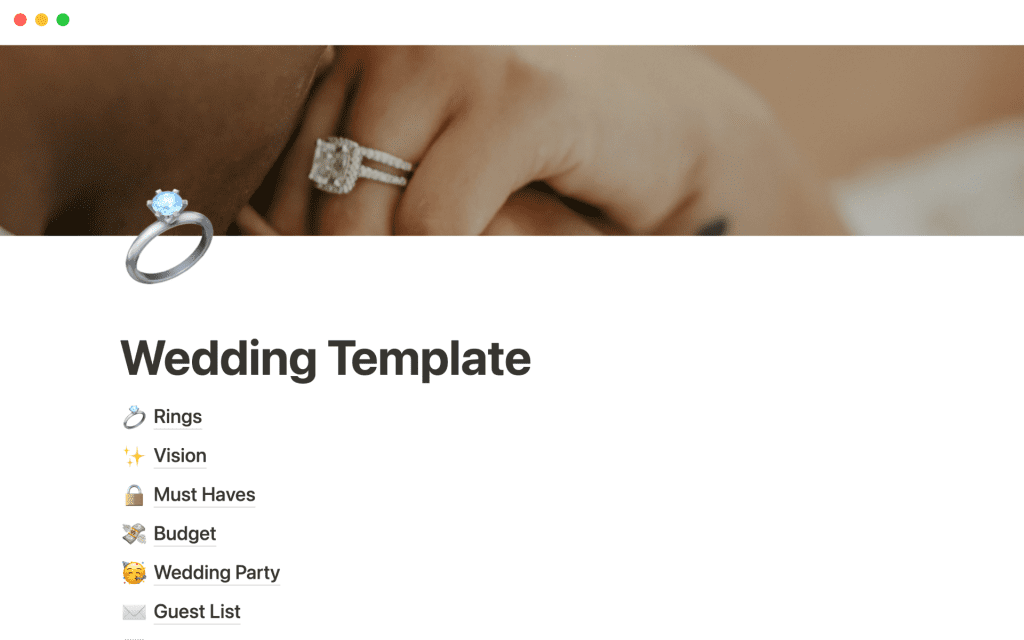 20. Outfit of the day planner
This template is perfect for individuals who are interested in fashion or clothing. It helps you pick your outfit of the day to stay stylish every day. This template can be used for both men and women.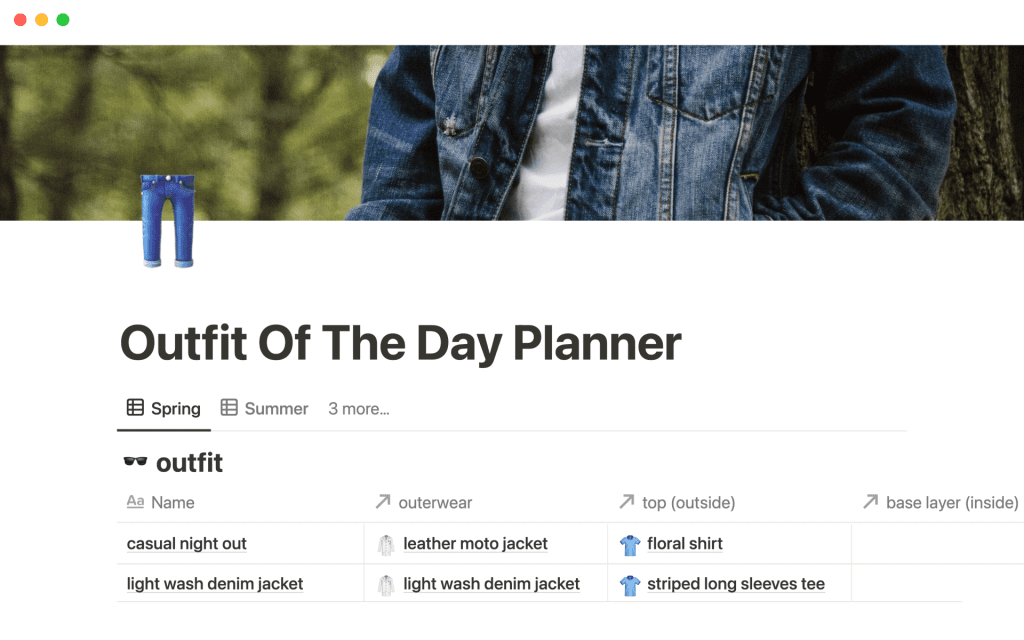 21. Baby home notion template
A home for all things baby-related. Keep track of upcoming tasks, playdates, and even emergency information for the nanny.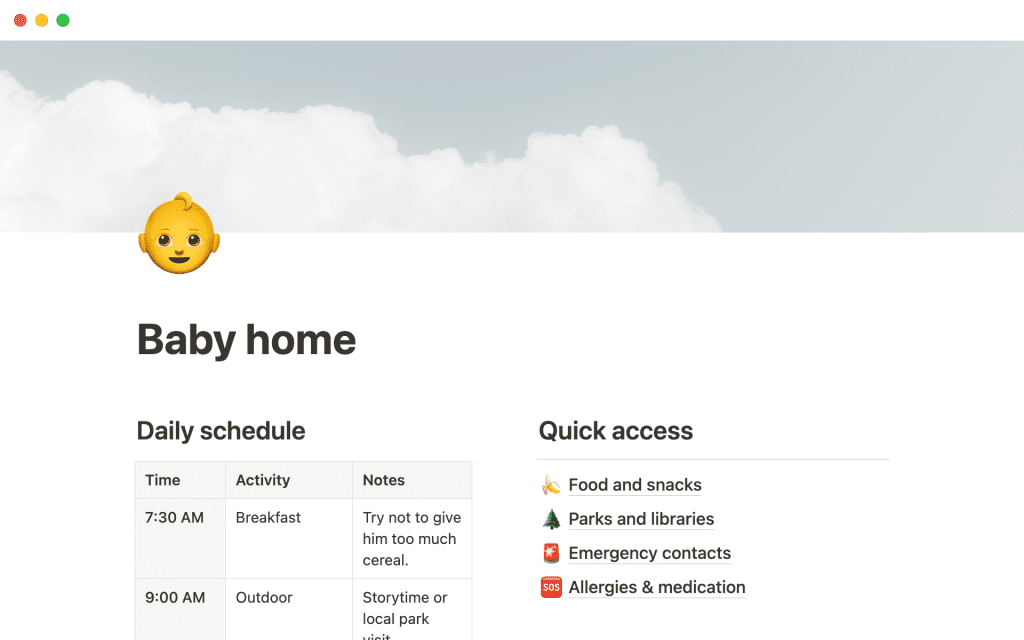 22. Warranty status
This template stores all information about your products and reminds you if they are still under warranty. Just enter the name of your product, the date you bought it, and the duration of the warranty — it will remind you when the warranty expires!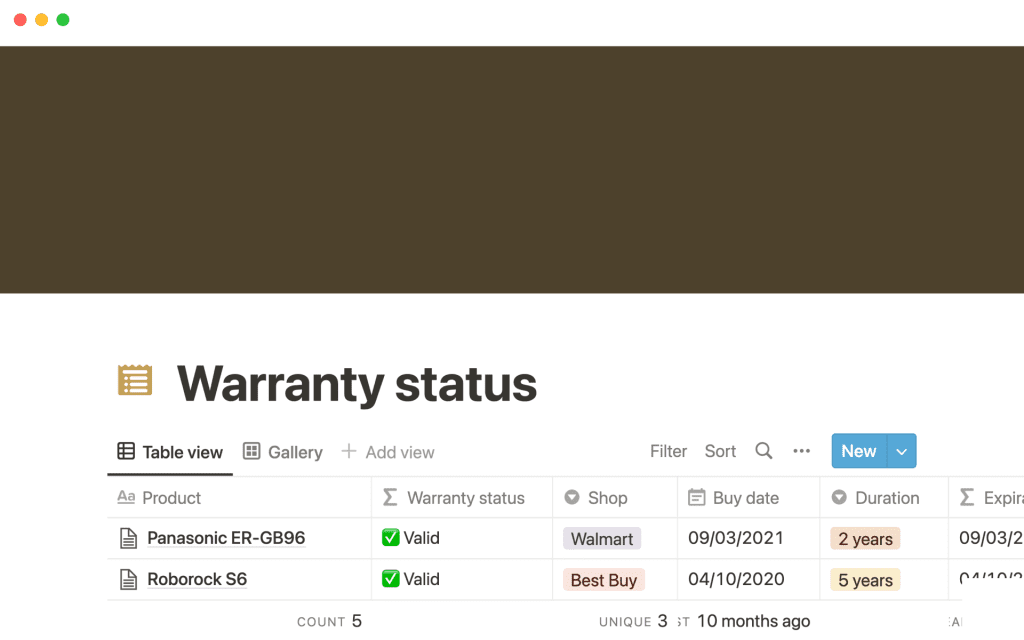 23. Subscription tracker
This system will help you keep track of your subscriptions in one place. It includes monthly and yearly costs calculations, and the option to track subscriptions with a custom billing cycle. This template will also calculate your next payment date automatically.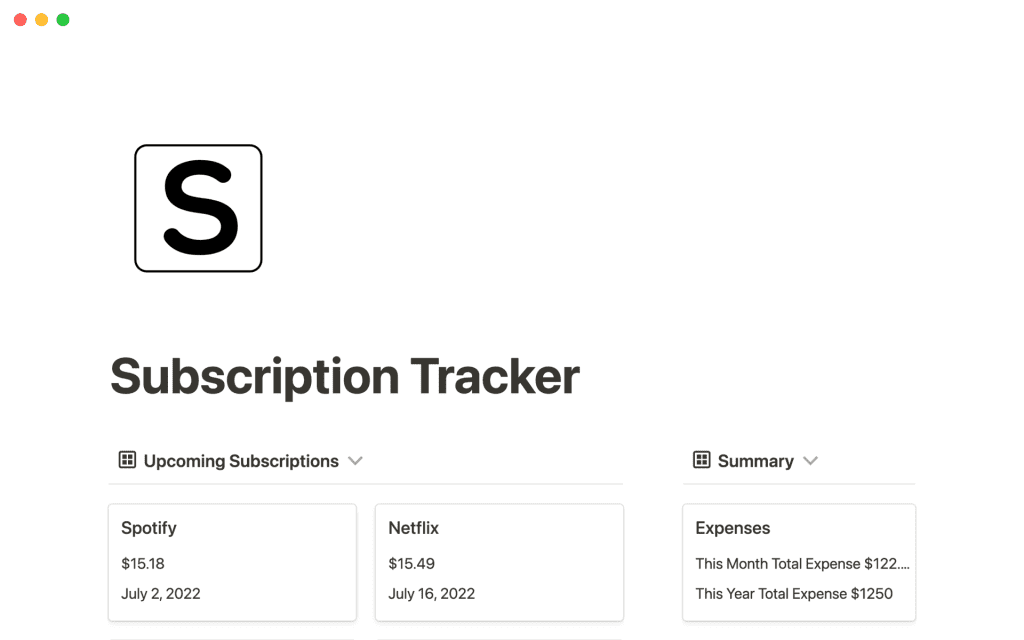 24. Video game tracker
A database of video games that you would like to keep track of. Assign play status, set dates when you completed the game, etc. Multiple views offer you different view angles on your progress — from a concise list view to an expanded gallery view!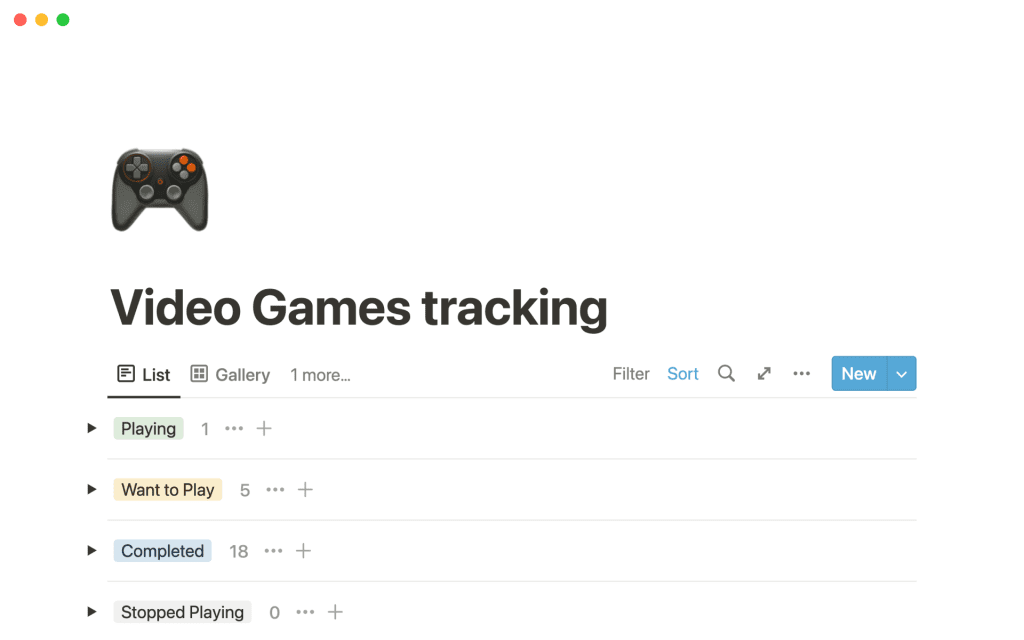 25. Parental leave checklist
This simple table makes it easy to organize all your baby-related to-do's. You can also share this page with friends and family and assign tasks to specific people, so everyone knows what to do.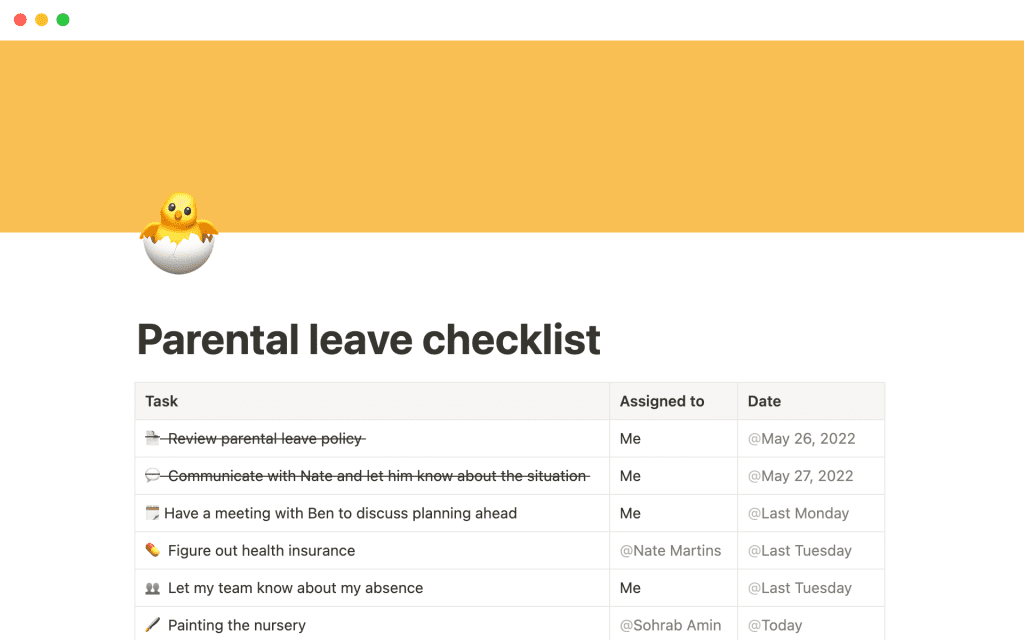 26. Plant care
Everyone wants to be a plant parent, but it's harder than it looks. You can use this template to keep track of your plants, including the watering schedule, optimal temperatures, common issues, and progress pics for each plant.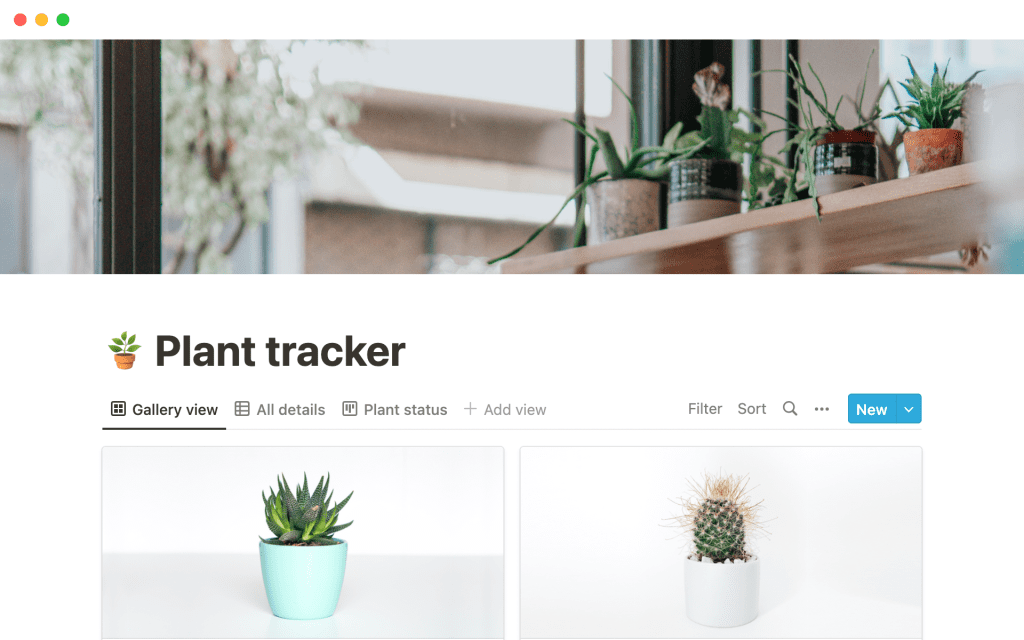 ---