The Notion GTD Template You Need to Boost Productivity
Are you tired of feeling overwhelmed by your to-do list? Do you struggle to keep track of all your tasks and projects? Look no further than our "Getting Things Done" Notion template.
From Overwhelmed to Organized.
People have said how good our GTD is, here are some of them:
Simply the best. Better than all the rest. I'd recommend this version of GTD to beginners and advanced users who want to take control of their productivity.
(Beta tester user)
I use Super Life every day, which I bought months ago from Mr. Pugo. He asked me to test his new product, "GTD," before releasing it. I have to say, I've tried many productivity tools over the years, but nothing has worked for me quite like the "Getting Things Done" Notion template. It's intuitive, easy to use, and has helped me stay on track and focused on my goals. This is the productivity tool that everyone should have in their toolbox.
(Beta tester user)
I've been using the Getting Things Done for a while now, and I can honestly say that it has changed my life. I am more productive and less stressed than ever before. Pugo Studio's products are always top-notch and intuitive.
(Beta tester user)

I absolutely love this gtd template! It has been a game-changer for me when it comes to staying organized and productive. The interface is user-friendly, and I found it extremely easy to navigate and use. One of the features that I particularly appreciate is the ability to break down my to-do lists into smaller tasks for each day. It has made managing my workload so much simpler and less overwhelming. I highly recommend this notion template to anyone who wants to streamline their daily tasks and boost their productivity!
This notion gtd has revolutionized the way I approach my daily tasks and to-do lists. It's incredibly well-designed and user-friendly, making it a breeze to organize my responsibilities.
This GTD template has made organizing my tasks a easier than ever. It's simple, intuitive, and has greatly improved my productivity. Highly recommended!
Simplify Your Workday and Increase Your Productivity
Our ready-to-use template is designed to help you capture, process, organize, and prioritize your tasks and things to get done with minimum effort, saving you time and freeing up your mind to focus on what really matters.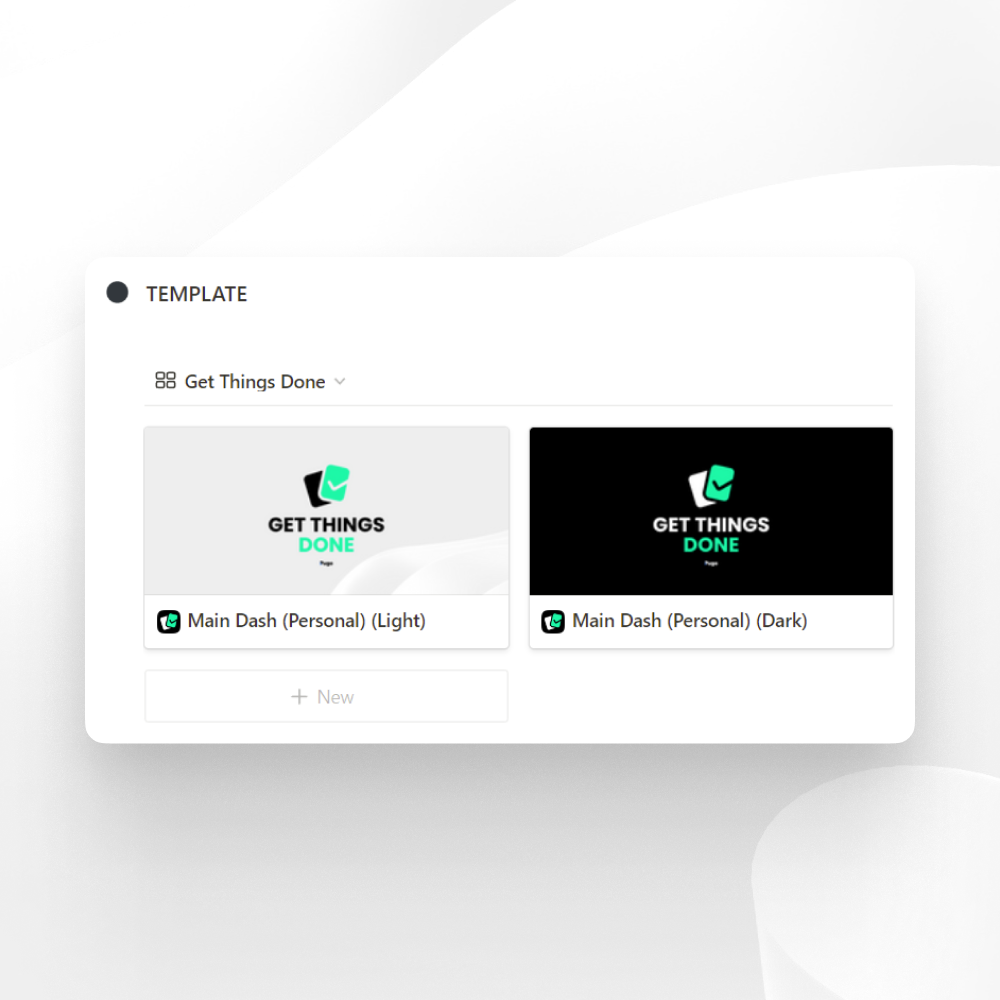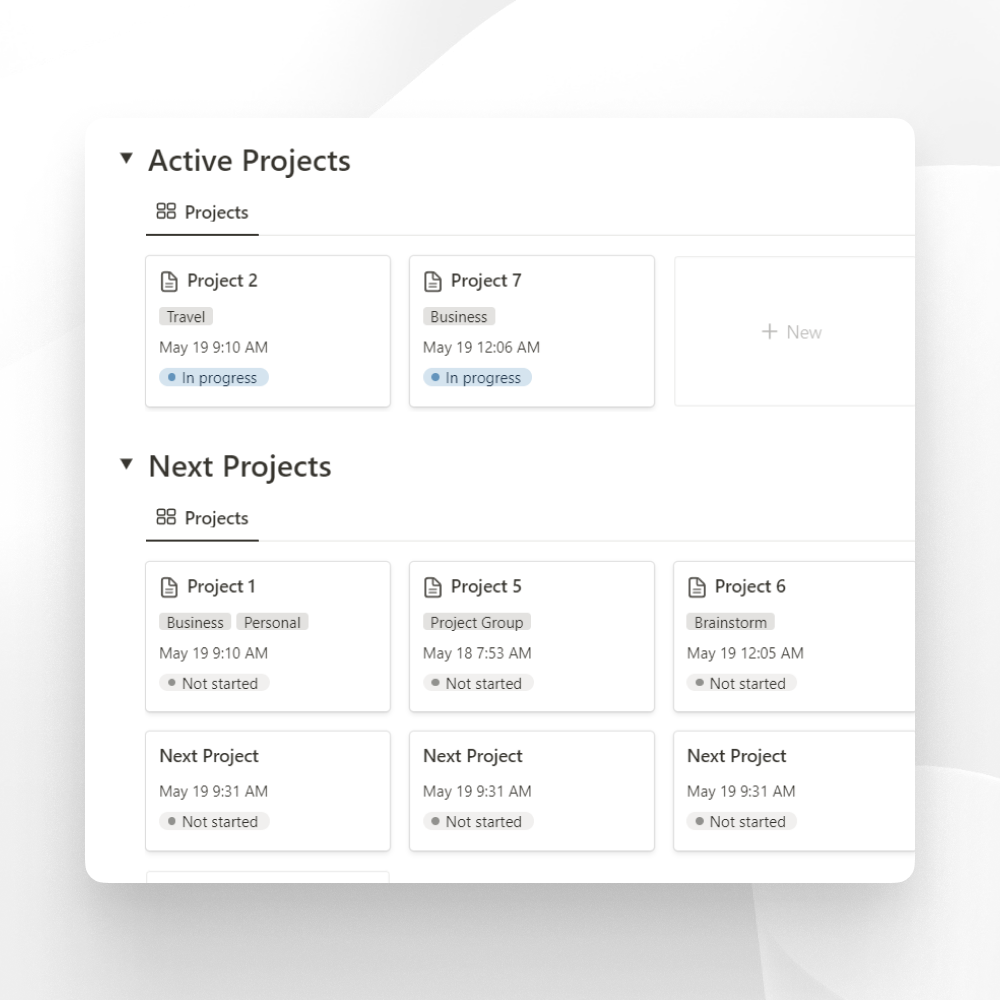 Elevate Your Productivity
Our template is perfect for individuals and teams seeking an effective productivity system, to-do app, task manager, or project manager. Based on the proven GTD® method, our template empowers you to streamline your work and get things done effortlessly.
With this "Getting Things Done" Notion template, you'll be able to:
Take Your Productivity to the Next Level. ⏳
Getting Things Done Notion template is the ultimate tool for anyone who wants to be more productive and less stressed. You'll be able to achieve your goals and get things done with ease, freeing up your time and energy to focus on what really matters. So why wait? Try our template today and see the difference it can make in your life.