10 Tools for building your next startup for FREE
1. Social Tool for startups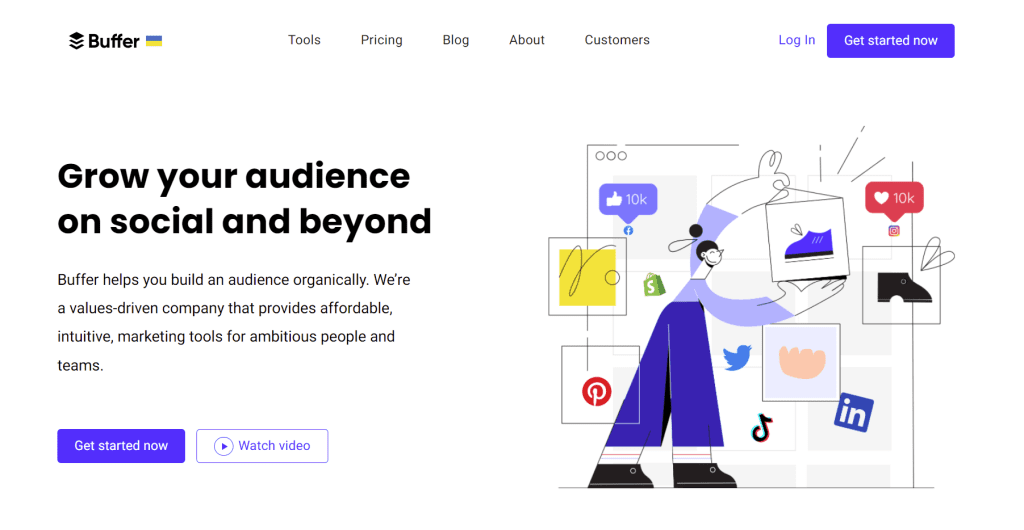 Buffer helps you build an audience organically. We're a values-driven company that provides affordable, intuitive, marketing tools for ambitious people and teams.
Be where your customers are
People spend, on average, almost 2.5 hours on social media every day. ​​Let them find your brand more easily through. these four simple steps:
1. ANALYZE
Measure your social media performance in a few clicks
See what's working and deliver high-engagement content.
2. PUBLISH
Collaborate and plan your campaigns
Schedule your social media posts so that you can focus on other things.
3. ENGAGE
Respond to comments twice as fast
Skip to important comments with the help of labels and hotkeys.
4. CELEBRATE
Businesses all over the world trust Buffer to build their brand
2. Design Tool for startups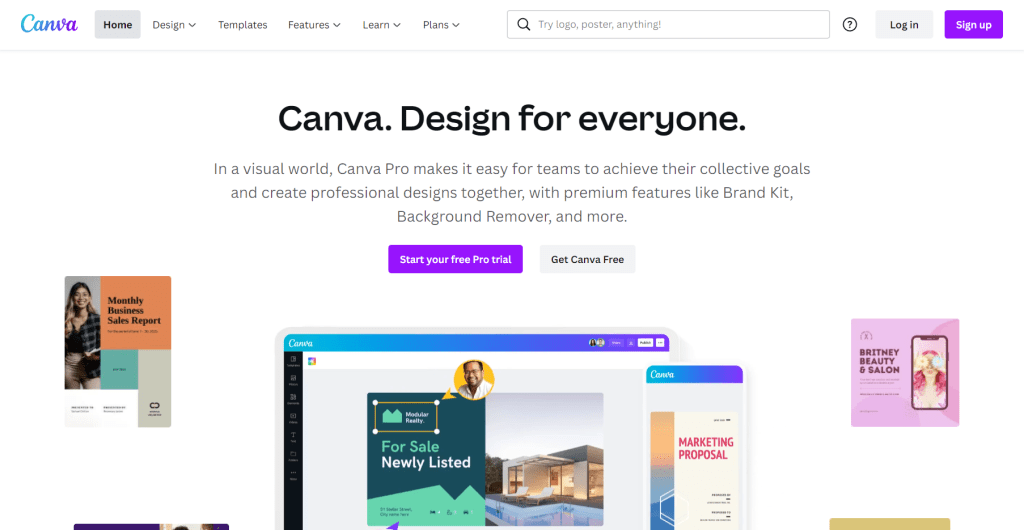 Canva. Design for everyone.
In a visual world, Canva Pro makes it easy for teams to achieve their collective goals and create professional designs together, with premium features like Brand Kit, Background Remover, and more.
Everything your team needs to create amazing content
3. Prototype Tool for startups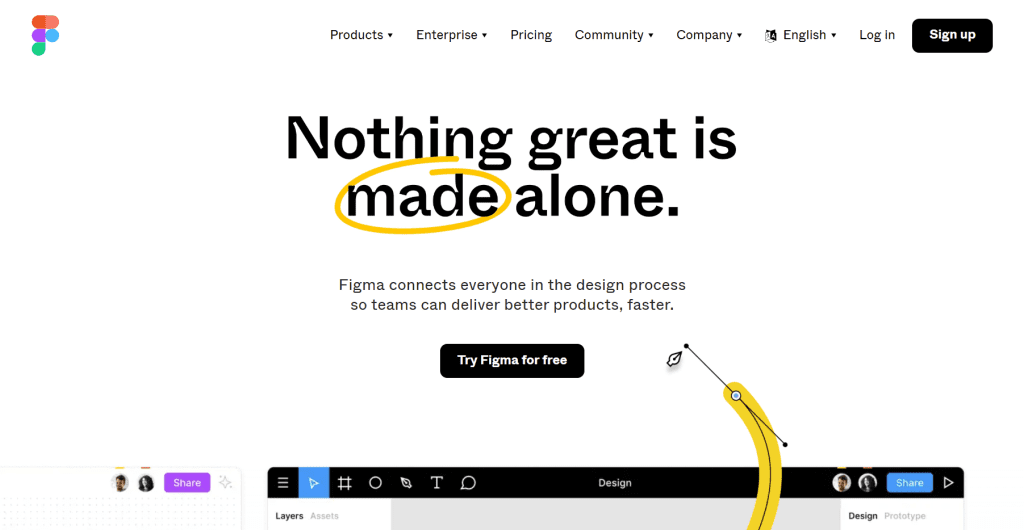 Figma connects everyone in the design process so teams can deliver better products, faster.
Bring those ideas to life
FIGJAM and Figma live side-by-side, so all design work, from ideation to execution, can be found in one place.
Explore ideas together with diagrams, sticky notes, and workshop in FIGJAM—an online whiteboard for you and your team to brainstorm in the open.
4. Form builder Tool for startups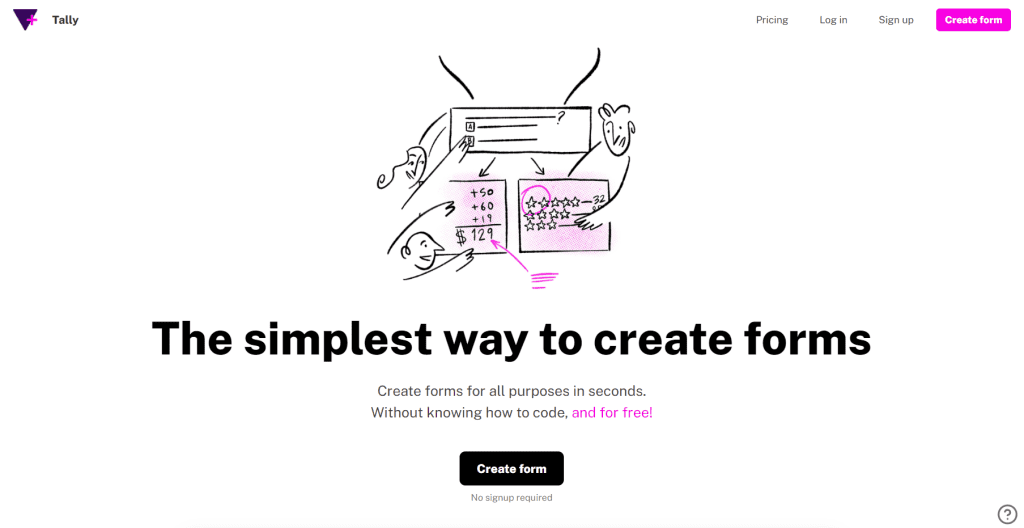 The simplest way to create forms. Create forms for all purposes in seconds. Without knowing how to code, and for free!
Tally is a new type of form builder that works like a doc. It makes form building easy and offers tons of powerful features for free.
5. Copywriting Tool for startups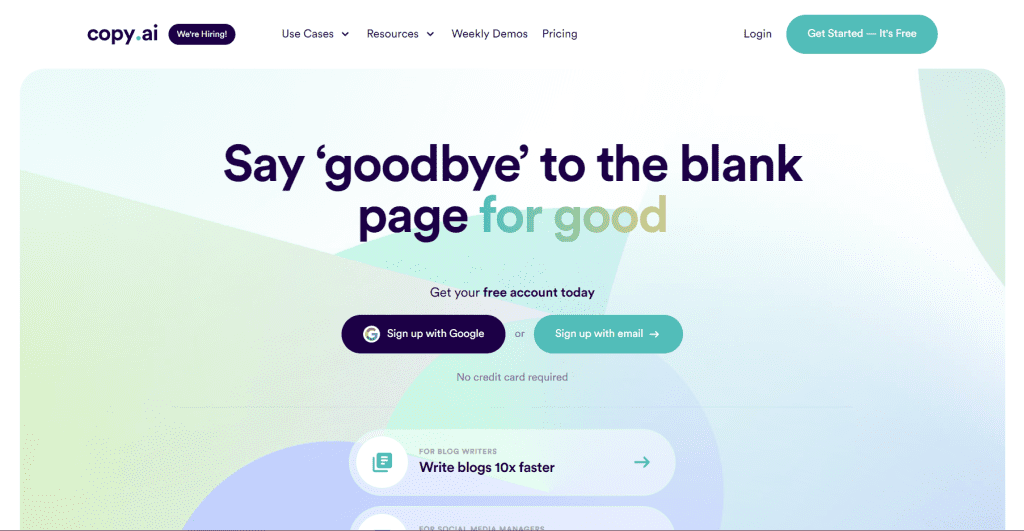 Experience the full power of an AI content generator that delivers premium results in seconds.
1. Enter your copywriting project. Choose from emails, social posts, long-form blog posts, and more!
2. Give Copy.ai a bit of context. Enter a few sentences about your brand and products.
3. Sift through the results. Our AI content generator gives you multiple options for each campaign that you're working on.
4. Edit, polish and publish. Use Copy.ai's editor to rewrite paragraphs and polish up sentences. Then, just copy and paste the work into your CMS for publishing.
6. Automation Tool for startups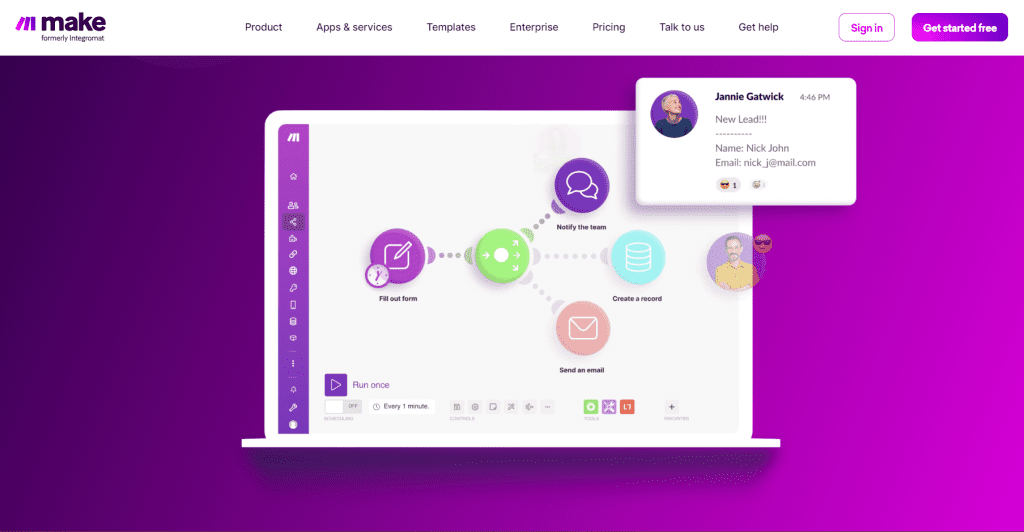 From tasks and workflows to apps and systems, build and automate anything in one powerful visual platform.
More than no-code workflow automationTraditional no-code integration and automation. platforms are linear and non-intuitive. Make allows you to visually create, build, and automate workflows that are limited only by your imagination.
Start with a templateGet inspired by thousands of free workflow automation templates. Customize them to match your ideal workflows.
7. Marketing Tool for startups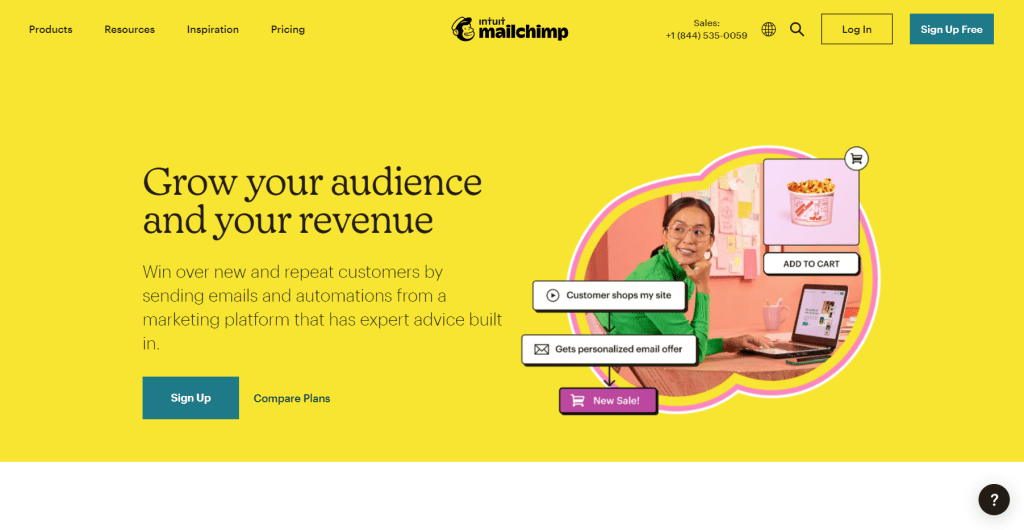 Win over new and repeat customers by sending emails and automations from a marketing platform that has expert advice built in.
Sell more with email automation. Generate more orders with our prebuilt automations: remind abandoned cart shoppers, reengage lost customers, or cross-sell your products. Marketers have seen, on average, 4x more orders with our Customer Journey Builder than with bulk emails.
Win repeat business with predictive segmentation. Find and target your most valuable customers to help get them to buy again. Marketers have seen, on average, a 76% increase in revenue when using our Customer Lifetime Value and Likelihood to Purchase segments compared to when they didn't.
Engage more customers with stand-out emails. Improve your marketing results with suggestions based on what we know works best. We'll help you create click-worthy content with our insights and drag-and-drop design tools.
8. Workspace Tool for startups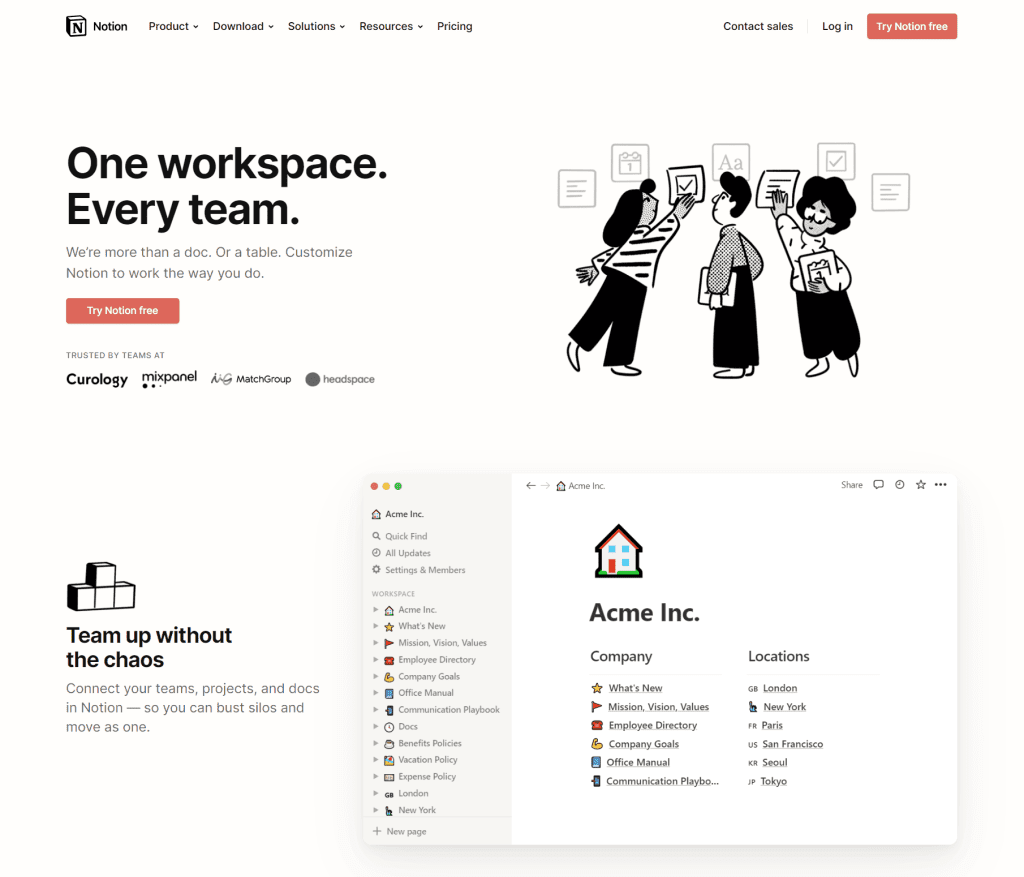 Team up without the chaos. Connect your teams, projects, and docs in Notion — so you can bust silos and move as one
Never ask "What's the context?" again. Stale wikis aren't helpful. Neither are floating docs. In Notion, your daily work and knowledge live side by side — so you never lose context.
Build the workflow you want. Customize Notion to make it work the way you want it to. Just drag and drop to craft the dashboard, website, doc, or system you need.
Benefit from a global ecosystem of creators. Get inspiration from thousands of community-made templates, integrations, and events. You'll never want for resources or support.
9. Website Tool for startups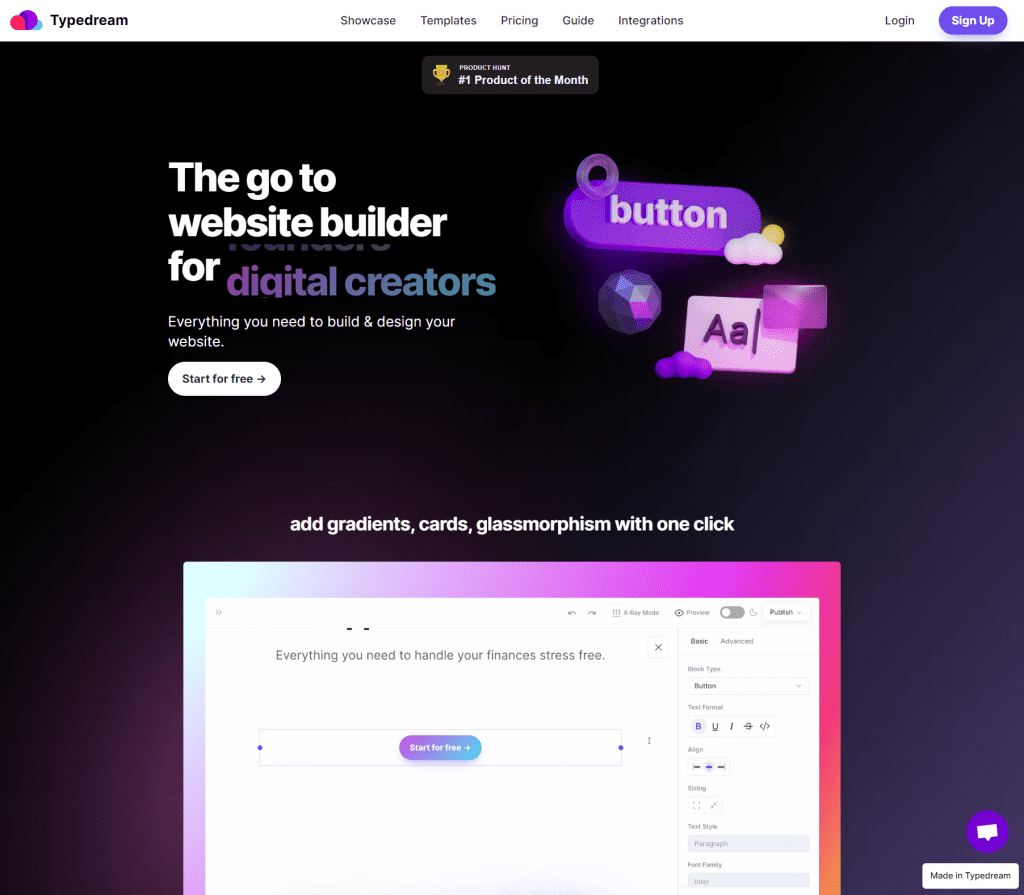 Everything you need to build & design your website. add gradients, cards, glassmorphism with one click.
Typedream is for you.Simple to design and manage with #nocode.
10. Communication Tool for startups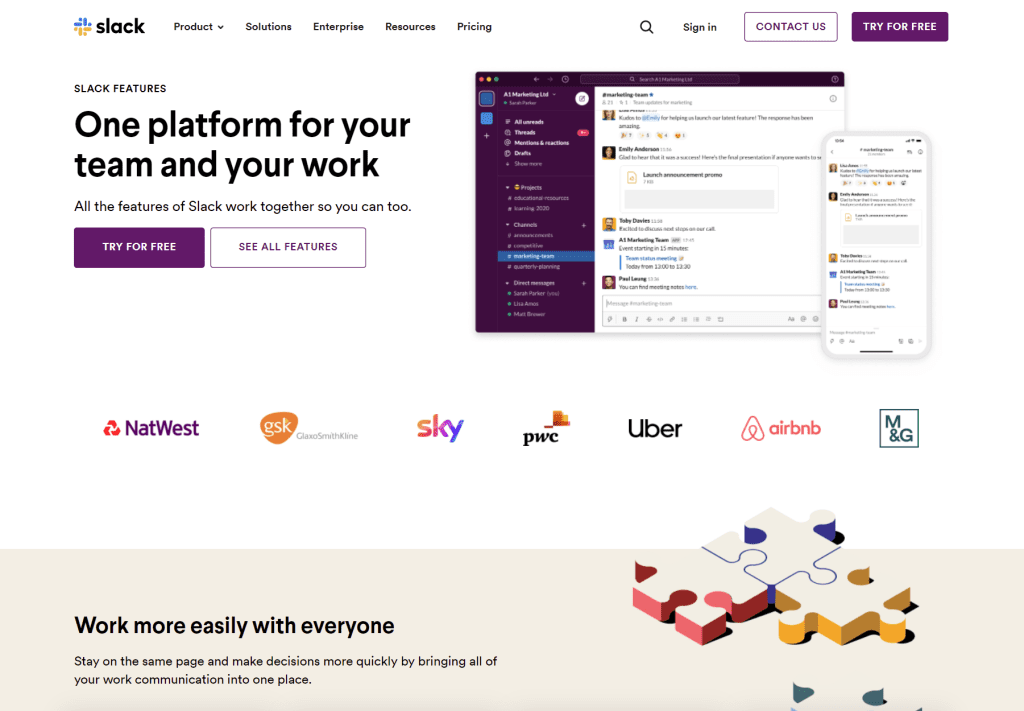 One platform for your team and your work. All the features of Slack work together so you can too.
Work more easily with everyone. Stay on the same page and make decisions more quickly by bringing all of your work communication into one place.
What you need, when you need it. Spend less time shuffling tabs with a comprehensive message archive and all your work tools at your fingertips.
For teamwork of any size. Slack supports collaboration at a global scale, with unlimited channels to mirror the way your company actually works.
---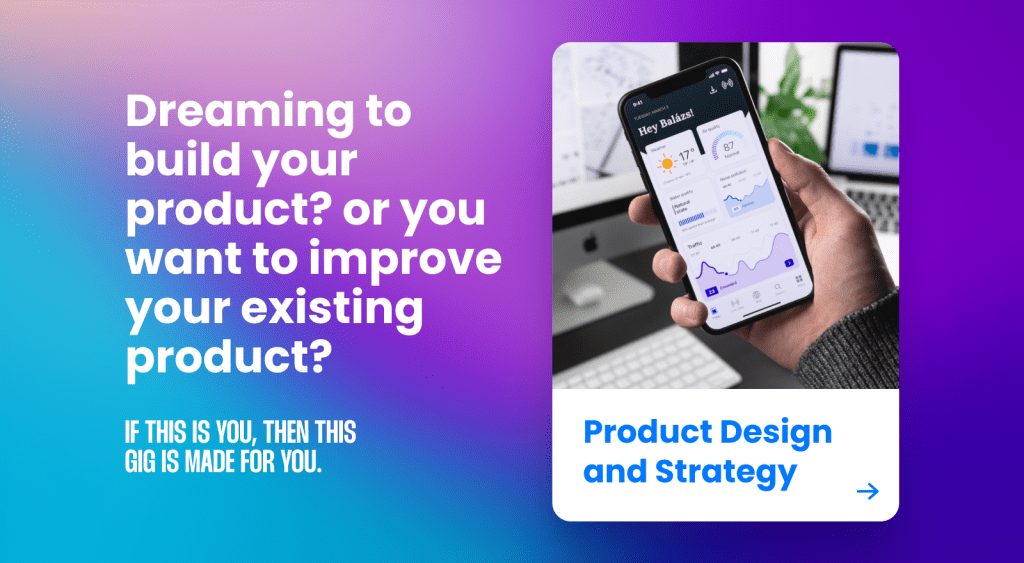 Want to build your startup, or do you want to increase your product user retention, boost ROI, and increase your product revenue? then check our Product Design and Strategy gig ↗
---