From zero to MVP in 20 days
Ehsan, The Founder of the Cherry Terminal came to us with an idea. 20 days later he had a Fully Researched, Defined, and Designed. Plus a landing page, ready to develop and put out into the market.
The first 10 days of the work were spent on researching the field to understand who is this for, what are similar startups, what the market lack right now,  chatting with Ehsan about his idea, the pains he thought he finds, and the solutions he thought that would be good for those problems.
When we gathered all the information we need, we started to create the problem and solutions statements, what we're the benefits of each solution and which features to build. we made sure to ask a lot of questions from the founder himself because he was an expert in the field and he helped us a lot with his guidance and directions and which made us speed up our process.
In the meanwhile, we did a lot of wireframes and sketches to discuss the solutions and picked the best one that was creative, unique and a great solution to all problems we drove to the conclusion that is essential for the MVP.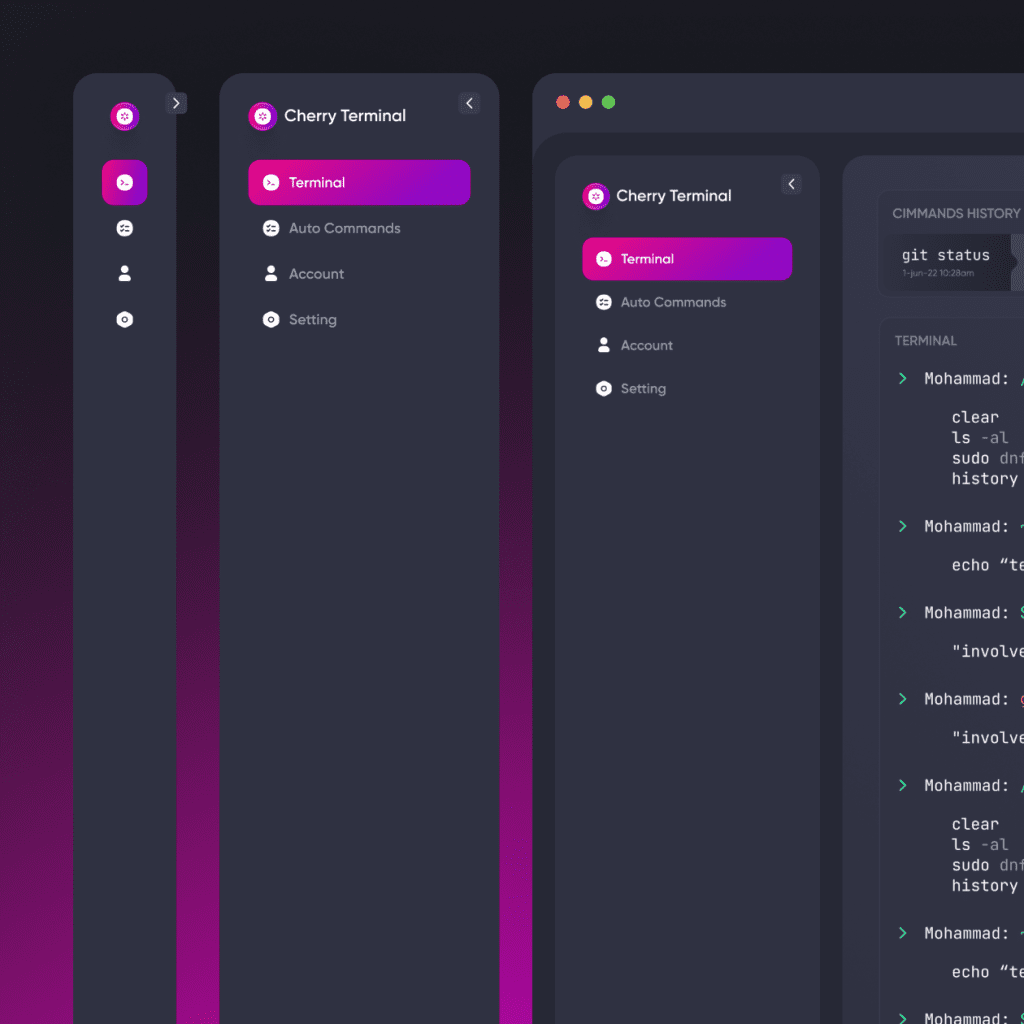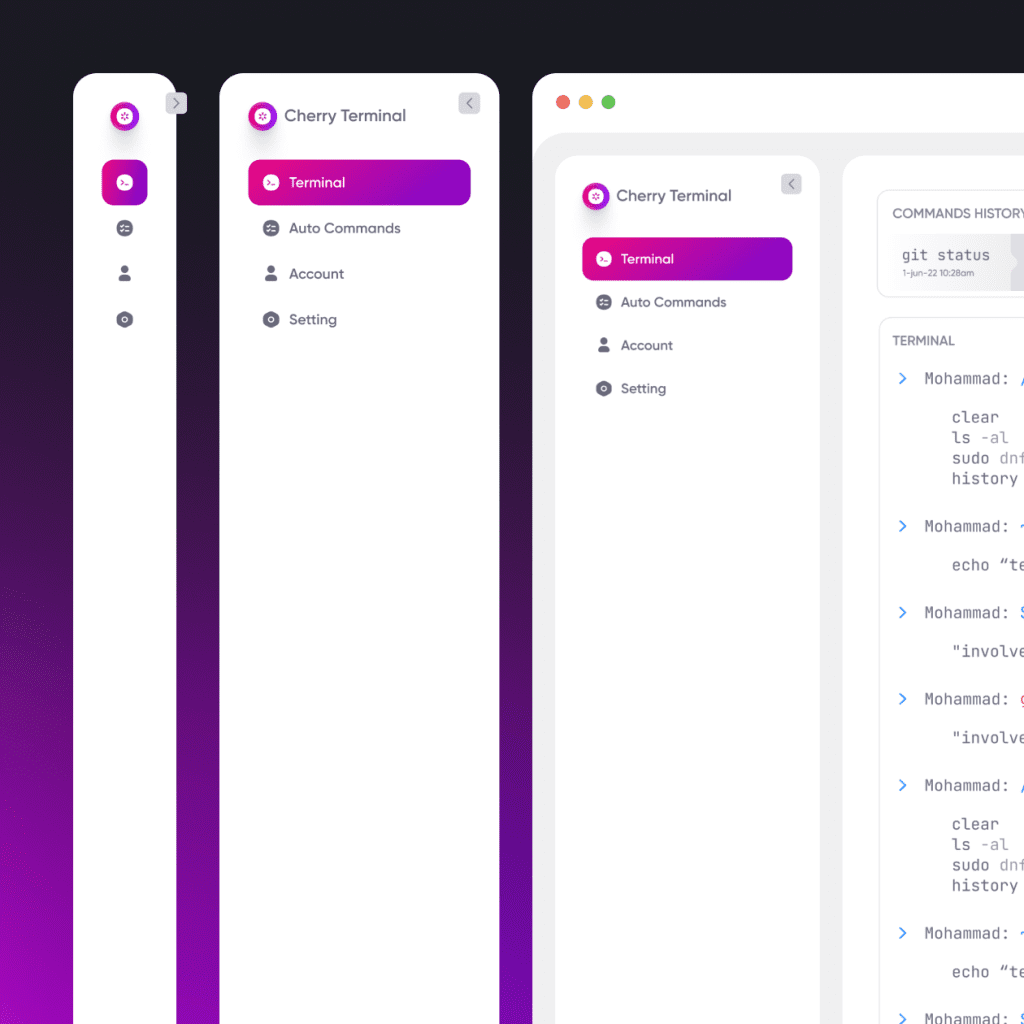 The last 5 days were only on prototyping, user flows, and iterations on our initial feature, and appearance document.
1. It's looking good
Developers who spend a lot of their time on the terminal, should do a lot of things manually and spend more time repeating those regular commands over and over. in an ugly and boring environment. well, not anymore.
2. Less pain, more gain
With Cherry Terminal, developers can create automation, track the history of previous works, add new users, set permissions for each user, create shortcuts, visualize their commits and analyze their comments and branches. While having all the other good options that a regular terminal has.
3. Lots of space
One thing that we wanted to have was free spaces. So we designed the product in a way that has lots of white space for future expansions without having to re-design everything.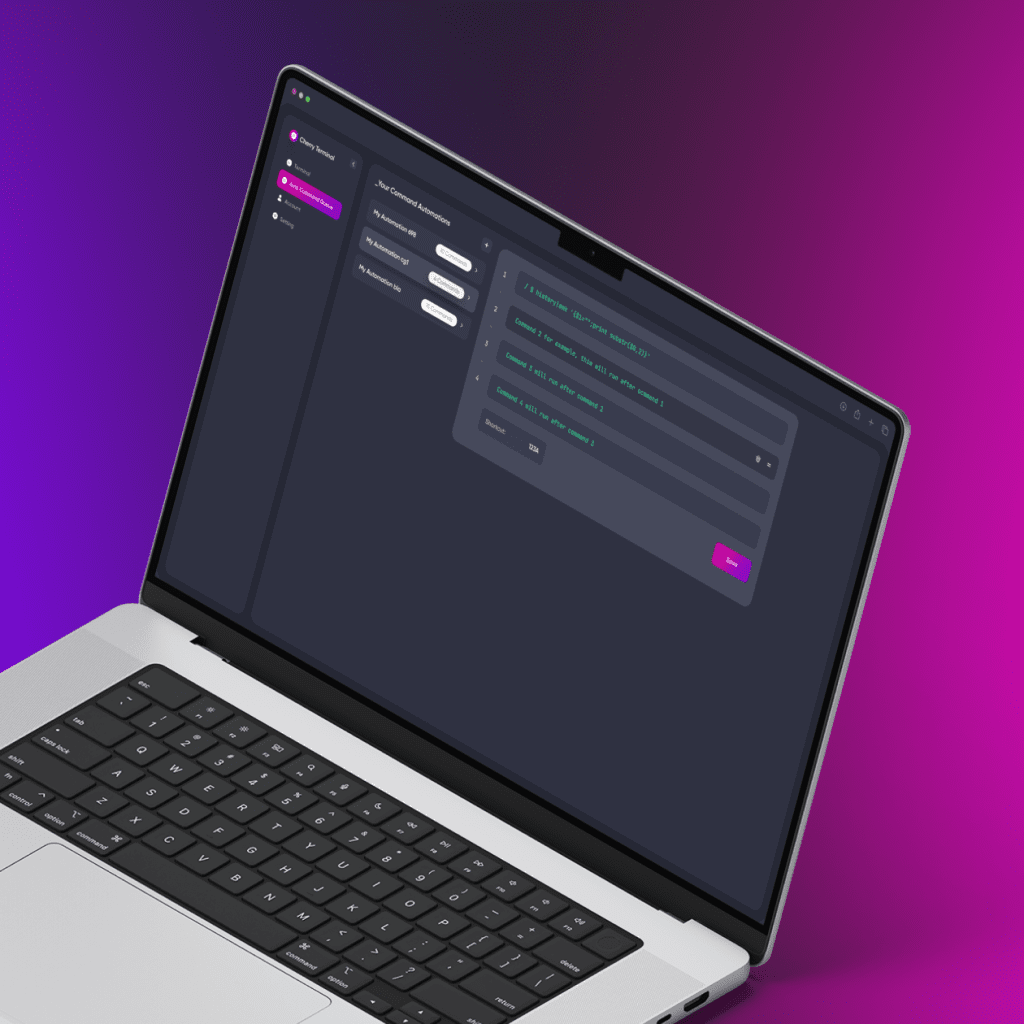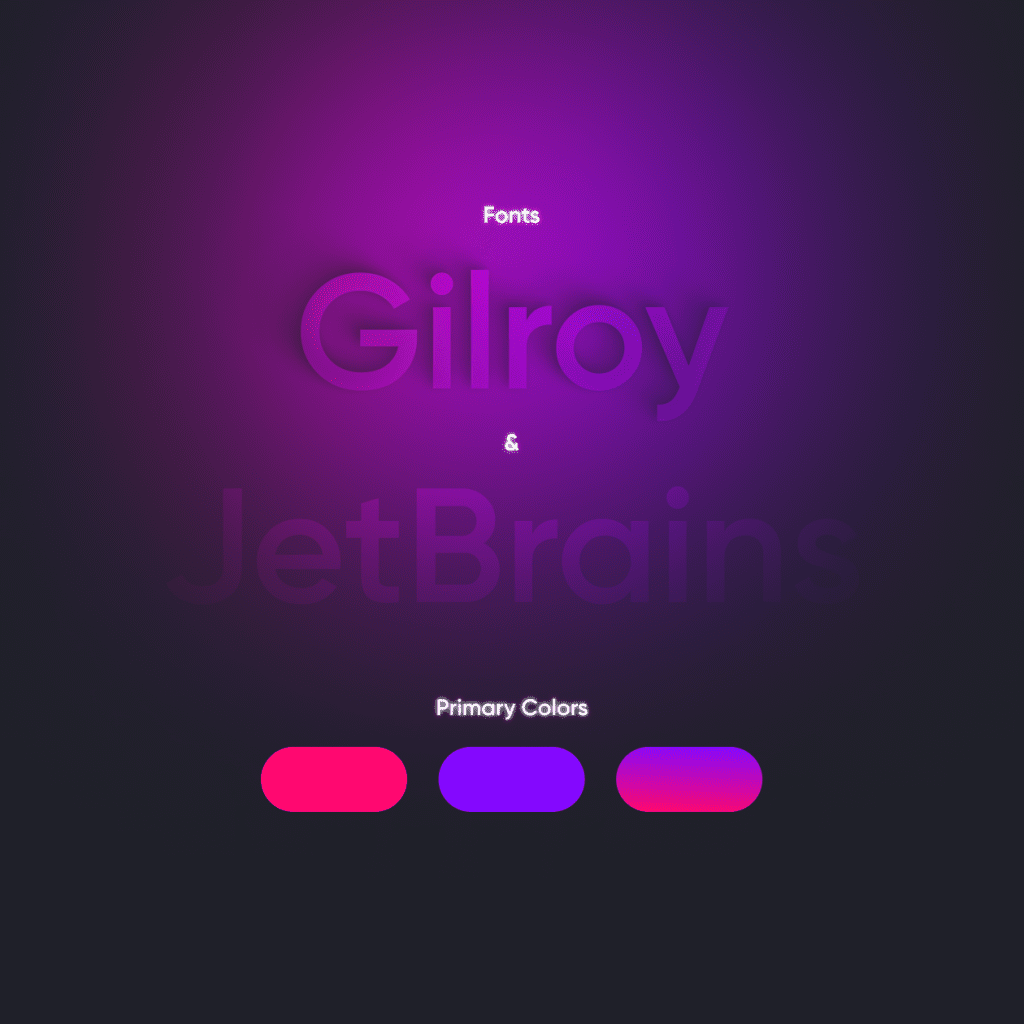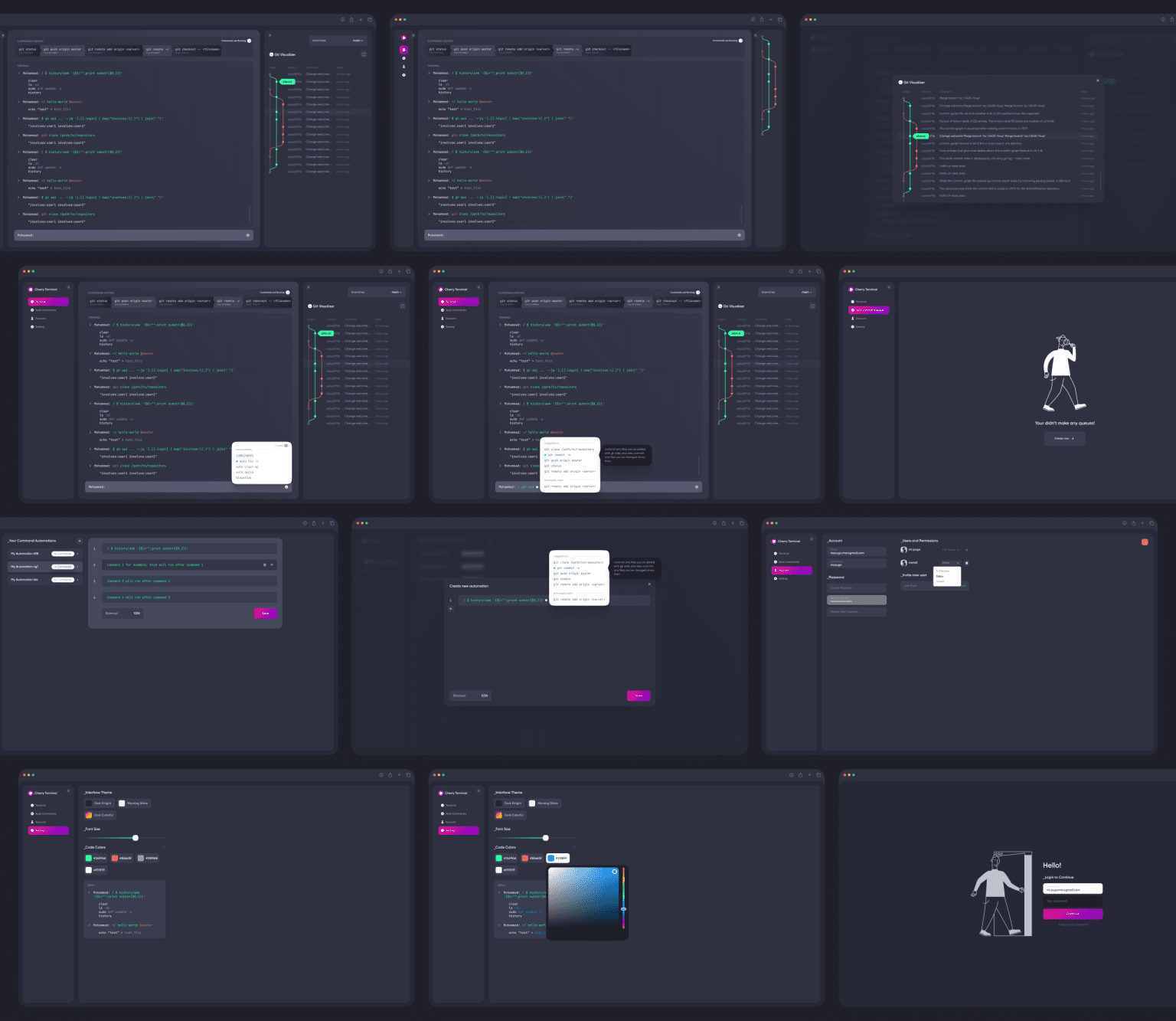 When we handover everything to Ehsan, he took the next step with us and ordered our Brand Design and brand strategy gig. We're going to help him build a great brand from day one. soo I guess soon you can see the Cherry Terminal branding project in our portfolio section.