Impactful Questions to Take Your Business to the Next Level
As an entrepreneur, it can be challenging to keep up with the fast-paced and ever-changing business landscape. To stay ahead of the curve, it's crucial to constantly innovate, adapt, and seek out new opportunities. With this in mind, we've compiled a list of 289 impactful questions to help you optimize and improve your business.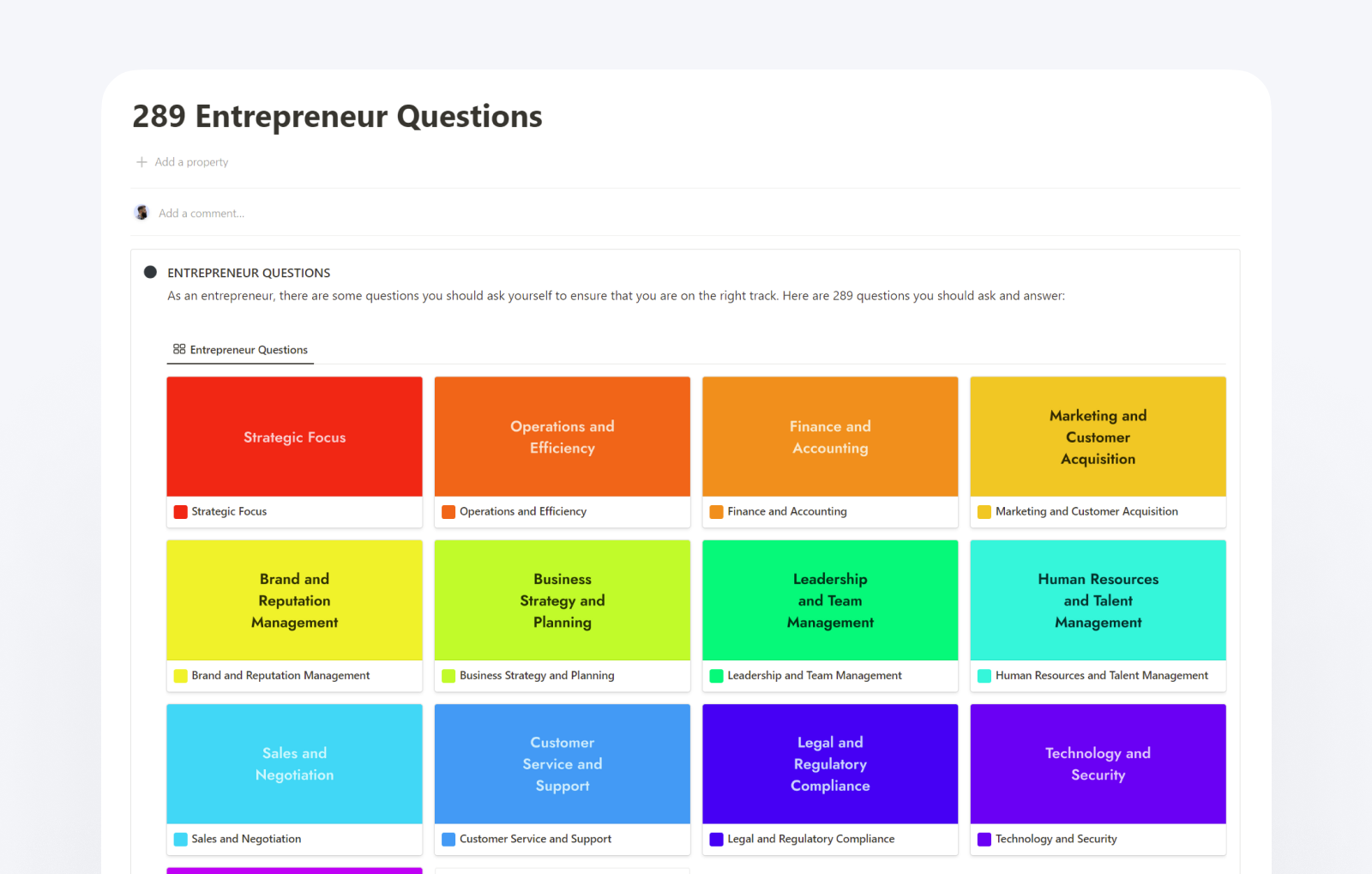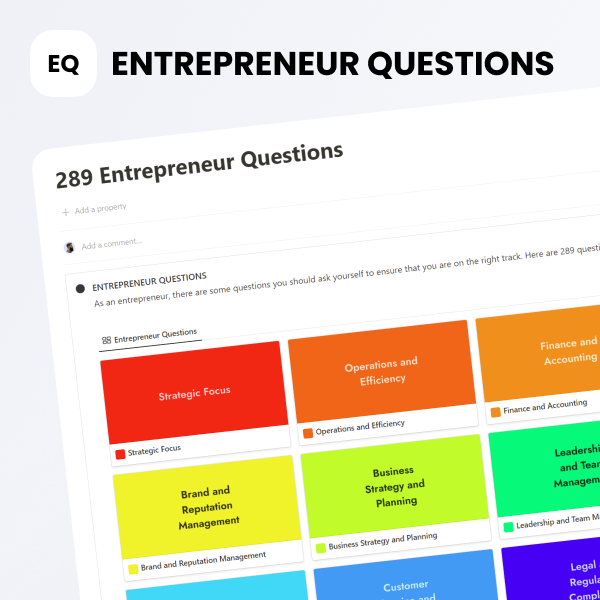 Covering everything from customer acquisition to retention, marketing to operations, and finance to technology, our questions will challenge you to critically examine your business and explore new avenues for growth and success.
Strategic Focus
Operations and Efficiency
Finance and Accounting
Marketing and Customer Acquisition
Brand and Reputation Management
Business Strategy and Planning
Leadership and Team Management
Human Resources and Talent Management
Sales and Negotiation
Customer Service and Support
Legal and Regulatory Compliance
Technology and Security
Product and Service Development
For example, consider these questions related to operations and efficiency:
Or, if you're focused on finance and accounting, consider these questions:
Of course, these are just a few examples of the many questions we've compiled. Whether you're a seasoned entrepreneur or just starting out, our list has something for everyone. And by continually challenging yourself and seeking out opportunities, you can stay ahead of the curve and build a thriving business.